First things first, if youre interested in Las Vegas Strippers visiting you right now you can stop reading this article and use either the form on the right side of the page or call us at 1 (702) 300-3000. Weve recruited the hottest Strippers in not just Las Vegas but from around the country to provide our clients private, one-on-one stripping in the privacy of your room. All Las Vegas Strippers are available to you at your disposal 24 hours a day 7 days a week.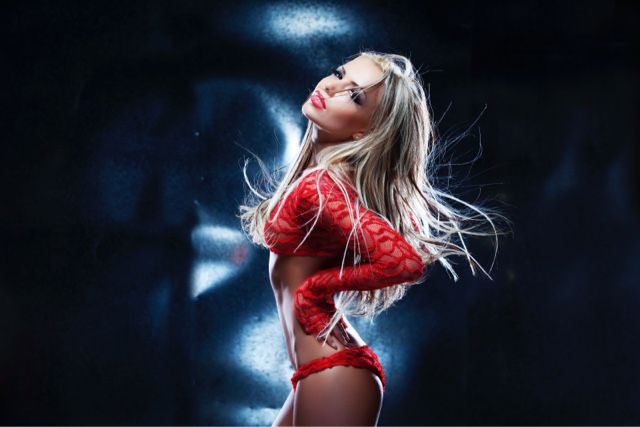 Strippers are to Las Vegas what black mouse ears are to Disneyland. A man lucky enough to be in Las Vegas without a female travel partner is practically required to see a pair of tits before his departing flight! Nobody celebrates the female form more than those of us at Bunnies of Las Vegas, and our collection of hot, young strippers reflects just that.
We would like to present another option to paying hefty Vegas strip club prices for impersonal lap dances from distracted strippers. Bunnies of Las Vegas boasts an impressive assemblage of the hottest women in Vegas with talents far surpassing the skills of strippers working in Vegas strip clubs. For the same cash you would expect to drop at a Vegas strip club, you can have a personalized party-for-one right in your room. Our companions are a far superior alternative to Vegas strippers. Don't just take our word for it:
No Such Thing as a Cheap Las Vegas Strip Club
Spend any time on the Las Vegas strip at all, and you will be exposed to incentives offered by strip clubs to get you in the door. At first glance, these appear to be a sweet deal. Free limo rides, waived cover charges and promises of complimentary drinks are highly enticing. However, the companies' motives are not transparent. First of all, the limo rides are normally free, but you will be pressured to give a hearty tip to the driver. "Limo" may mean limo bus; you cannot be sure. Also, in cases where several people are being picked up at different hotels, you may find yourself stuck with an abundance of wasted time in a cramped limo. You will not be returned to your hotel; you will need a taxi for that.
Free cover charges are not always honored but shouldn't exist in the first place. Why should you have to pay to gain entry to a place where you are going to be throwing cash at strippers? Las Vegas strip club cover charges vary greatly depending on the time of day and can be quite pricey at peak times.
Complimentary drinks are great when they are more than a watered-down version of what you are accustomed to drinking. One free watered-down drink as precursor to subsequent watered-down drinks is a bummer. Strip club drinks are over-priced and under-flavored in nearly every Las Vegas strip club.
Shoddy, costly drinks, questionable transportation and cover charges are not considerations when you have a hot number arrive at your hotel room intent on delivering a spellbinding experience that will leave you fully satiated and spoiled. Less hassle for a hotter girl who is going to be all about you is the real deal.
There's no Sex in the Champagne Room
Chris Rock said it best with his 1999 proclamation, "There's no sex in the champagne room." For anyone unfamiliar, the "champagne room" is the VIP room where, in many clubs, entry is gained in part by submitting to purchasing extremely costly bottle-service champagne. This is where Vegas strippers make their real money. Expect them to go to great lengths to get you to the VIP room. Other expectations regarding the VIP room include: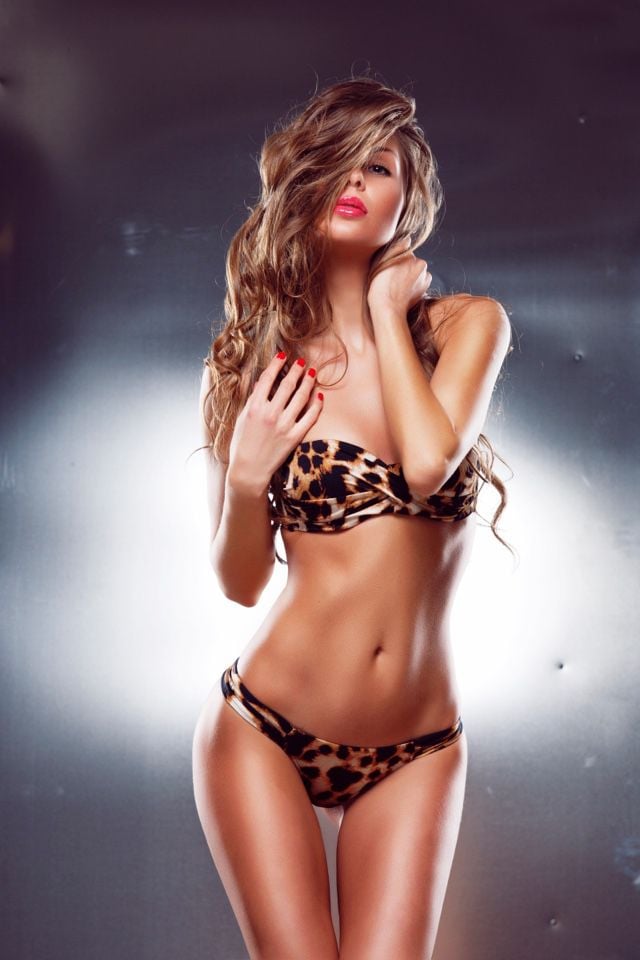 Expect bouncers to want a tip. Yes, even though you are paying a crazy amount of money to gain access to the VIP room for some alone time with your stripper, bouncers expect to be tipped.
Expect no sex acts. Despite any claims made when she was luring you in, your stripper is not going to have sex with you. You are fooling yourself if you think anything is going to happen in the VIP room that is not something that could happen in the open out on the floor.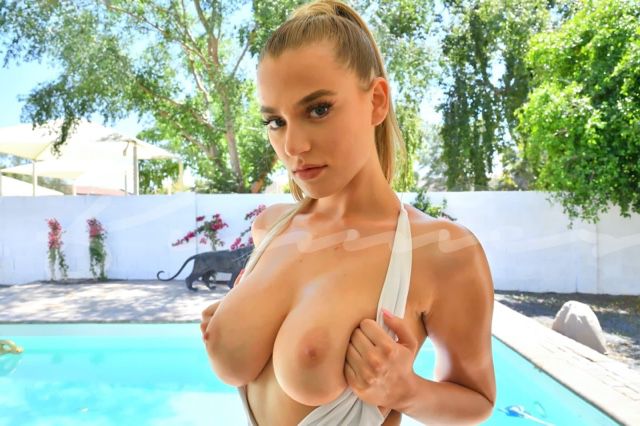 Why Las Vegas Escorts are Better than Strippers
Without a doubt, there are drop-dead gorgeous strippers in Las Vegas. The hottest at any club are working during peak hours. Strippers in Vegas vie for peak-hour shifts, and the ones that rank highest in managers' minds get the ideal shifts. So if you are looking for a perfect ten at ten in the morning, you may find yourself hard-pressed. When you contact Bunnies of Las Vegas, regardless of the time of day, you are certain to have a perfect ten show up to your room geared up to facilitate the most erotic encounter to be had in Sin City.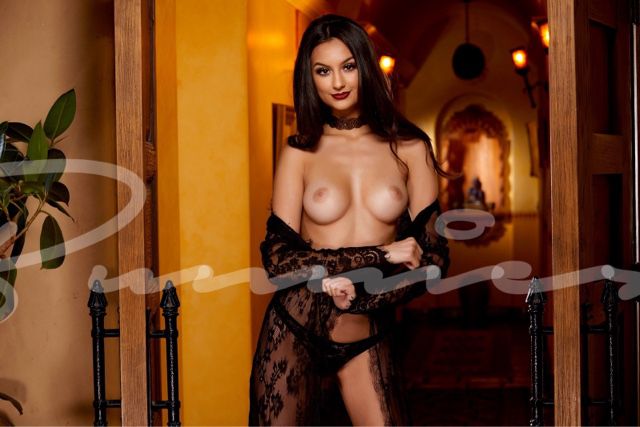 Countless men tell us they have a fantasy from back home they have brought with them to Vegas. Some are seeking a barely legal girl-next-door type. Or perhaps it's an exotic beauty or ebony wonder that gets them going. No matter, Bunnies of Las Vegas has the girl to fit any fantasy or role play scenario. Gentlemen's clubs cannot make the same assurance given they fail to celebrate diversity when it comes to staffing shifts. We pride ourselves on our collection of diversified, cultivated ladies who are educated and demure. With a variety of ethnicities from which to select, you will find the one who gets your pulse racing!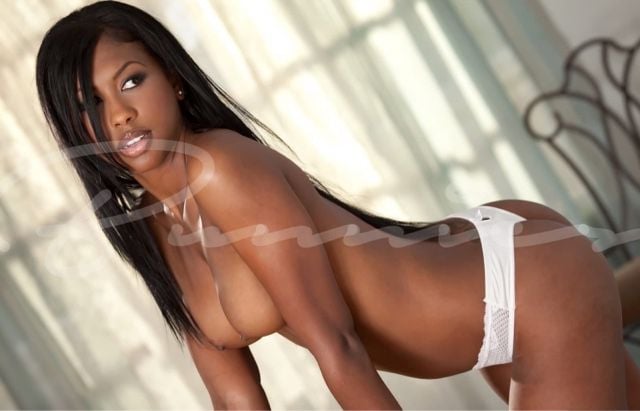 The Only Man in the Room Garners All the Attention
Strippers work long shifts and have to deal with some genuine rudeness when men are grabby or impolite. Strippers work as entertainers but also as aggressive salespeople when vying for that highly coveted lap dance cash. Catch a stripper who is nearing the end of her eight-hour shift; she's likely to be pretty beat. Hours of sales pitches wear on anyone's psyche.
When you arrange to spend time with one of the fine females at Bunnies of Las Vegas, a fresh-faced, energized young lady arrives at your room, genuinely happy to be there. She will be enchanting, enthralling and not subject you to a poor mood due to a long day or crabby customers. Nothing beats having a hot girl, your personal Vegas stripper, in front of you taking it all off for your eyes only.
If you are seeking the hottest strippers in Las Vegas, do consider giving one of the young ladies from Bunnies of Las Vegas a shot. You will be pleasantly surprised that the cost involved is not out of line with what you would spend at a Vegas strip club. You will not be disappointed in the revved-up performance by a woman at the ready and eager to please.
Lastly, as much as we would enjoy you choosing one of the strippers provided by Bunnies of Las Vegas we understand that sometimes a night out in the town with you and the boys calls for a gentlemen's club so weve provided to you a list of all Las Vegas Gentlemen's Clubs located on the right side of this article. Have fun!
The modern day stripper dance has taken on many forms, with immensely talented women throughout history, and from all over the globe, putting their distinct spin on the erotic performances they have choreographed. Many people, both male and female, harbor an intense fascination with exotic dancing> because it represents the quintessential erotic trifecta: tease, stimulation and imagination. Outcall entertainment businesses in Las Vegas call girls who strip privately, escorts. Here at Bunnies of Las Vegas, we specialize in fantasy fulfillment and provide provocative and exhilarating adult entertainment that is personalized to an individual's personal tastes. There is no finer way to reward yourself for good behavior than to delight in a dancer paying you a visit.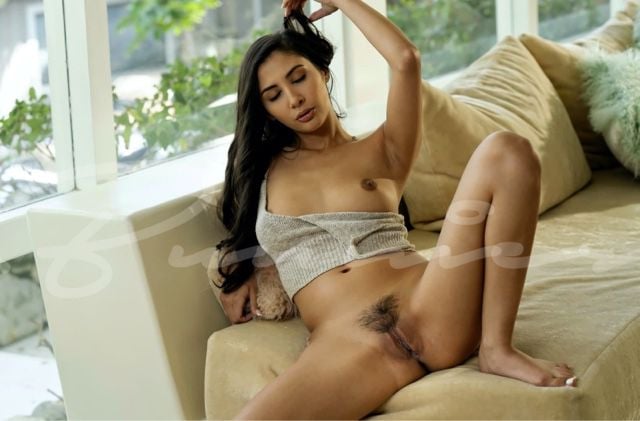 All inquiries are met with honesty, professionalism and creativity. Call 1 (702) 300-3000 or email: rsvp@bunniesoflasvegas.com . If you would rather, you may use our web form to submit questions or requests. Someone is always on hand to send a dream girl to your location. As you already know, Sin City is deserving of the playful America's Adult Playground moniker, and we are here to introduce you to the most erotic sort of stripper dance in Las Vegas. When your performance knows few limits, you will be astonished at what your dancer achieves in the privacy of your accommodations. While this city is widely recognized as home to some of the most inventive modern stripper dance performances, exotic dance boasts a history that far transcends 20th century Las Vegas.
Stripper Dance Origins
The stripper dance and its origins are multifaceted, but the stripper dance, as it is known today, manifested itself in the late-19th century, predominantly in France. Originally known as undressing acts, these cabaret-type performances were designed to titillate menfolk as they dined and caroused. The social climate in France at the time was one of affluence and of social unrest. Libertines sought pleasure and distraction, and found it inside esteemed clubs such as Folies Bergere and Moulin Rouge. At such French locales in the 1890s, women slowly disrobed in a vain search for a flea traversing their body. This particular sort of act was credited as the origin of modern striptease by The People's Almanac, despite the fact that 18th century brothels in London featured posture girls who would entertain patrons by stripping on tabletops.
The practice of disrobing through stage performance evolved in the United States through the traveling carnival and burlesque realms. Washington native Gypsy Rose Lee is largely credited as being a stripper dance pioneer in America, as her burlesque performances differed from the traditional herky-jerky motions employed by her counterparts. Her deserved status as an industry legend is credited to the wit, humor and elegance she incorporated into her teasing performances. Taking minutes to remove a glove at times, Gypsy did put the tease in striptease. It was in her honor that American journalist H.L. Mencken coined the term ecdysiast, to more eloquently describe a striptease performer. Biographer Karen Abbott has described Gypsy's greatest accomplishment as being her ability to blend sex and comedy.
Exotic dance's origins go much further than even the 18th century, as an unnamed dancing female in the New Testament is believed to be Salome, an icon of dangerous female seductiveness. Christian traditions depict Salome, daughter of Jewish Princess Herodias, as being the first woman accounted to bestow erotic dance, as a birthday offering to King Herod and his guests during a celebration in his honor. Later translations have iconized the performance as the Dance of the Seven Veils and is attributed to the death of John the Baptist. Herod is said to have offered Salome a reward of her choice for performing the dance, and Herodias persuaded her daughter to ask for John the Baptist's head on a platter. This soirée sounds like quite a departure from guy's weekends of today!
Between biblical times and the libertine social climate of an 1890s France, there is evidence of exotic dancing on 20,000-year-old Paleolithic cave paintings in the South of France and in Northern Spain, near El Juyo. These carvings are considered to be some of the earliest dateable evidences of exotic dance. Also, archeologists have uncovered small statuettes of exotic dancers near the Black Sea regions of Bulgaria and Romania which date back to the Neolithic Era, and are thought to be over 9,000 years old. Dance rituals in ancient societies were believed to be performed to stimulate Mother Earth. Such stimulation, they believed, would prompt more bountiful crops and galvanize the masses to have greater sexual appetites, for purposes of reproduction. Oftentimes, these women dancers would drape animal fur on their bodies, and as part of the ancient stripper dance ritual, would slowly remove the pelts.
History of the Strip Pole
While exotic dancing has taken on many forms and served various purposes throughout history, we are certainly motivated to appreciate its evolved form. In Shelia Kelley's T S-Factor, Western pole dancing is said to have started in the 1920s when women working for traveling carnivals would use the tent's pole to entertain the crowd with suggestive dance as a sort of sideshow. The practice spread to venues where burlesque was being performed. The earliest recorded stripper pole dance was a performance by Belle Jangles at Oregon's Mugwump Strip Club, in 1968. Despite the use of a strip pole in varied performance styles, the production value has always been in the tease. The most lauded strippers in history are praised for their ability to captivate with slow, suggestive disrobing. The same can be said about today's most popular Vegas escorts, as the girls who garner the most attention have perfected the art of the tease.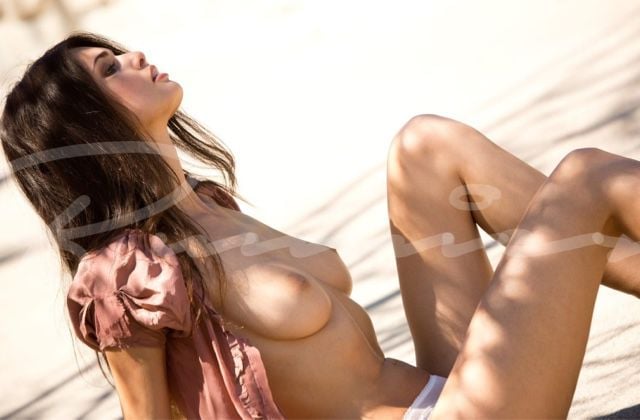 Anyone who has visited strip clubs in Vegas has likely been impressed by strip pole maneuvers a time or two. During peak hours, Vegas strip clubs are home to an array of distinctly talented dancers. Athleticism is a key component to mastering a strip pole, and like any other form of dance, some people prove to be better at it than others. A common question about private strippers in Las Vegas has to do with a show's worth, when a woman sheds her sexy layers without a strip pole on hand. To those people, we say that they have yet to experience the creativity of our VIP Vegas escorts, and when they do, they will discover that a woman's worth is in her stage presence, not her tools of the trade.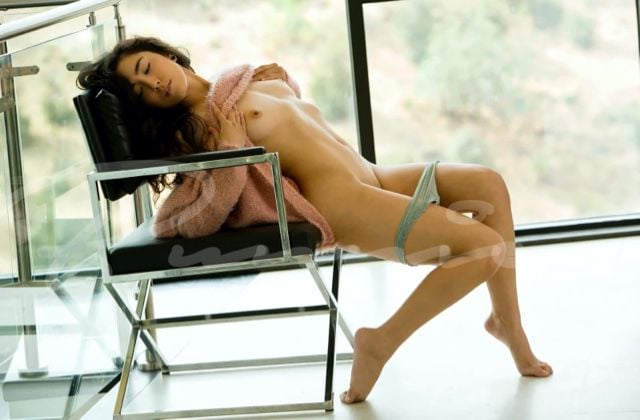 When you invite a private dancer to your room, it is her persona you can expect to fall in lust with. She will not need an apparatus to enhance her impassioned performance. Locking eyes with a woman when you are the sole man in the room, and knowing her maneuvers are all for you, is the ultimate stimulant. Safe to say, it is also the ultimate aphrodisiac, which is why escorts for couples in Vegas are in such high demand. If you have yet to experience such a fortifying encounter, invite one of the perfect tens profiled here to your room. Nobody is ever sorry to have called because we have gone to great lengths to showcase some of the most talented escorts Las Vegas has to offer. There is no need for a stripper pole to be part of the affair when you can smell your selection's freshly scented hair, feel her energy and practically taste titillation in its rawest form.
Fully Nude Vegas Strippers
A common misconception is that the first topless stripper dance took place in Las Vegas. This is not the case. The North Beach section of San Francisco actually holds this distinction. It was in June 1964 that Carol Doda of the Condor Night Club performed the first topless go-go dance. The club went bottomless in 1969, and is credited with inaugurating the trend of uncensored full nudity in the realm of American stripper dance. That same year, Vegas' iconic Palomino Club opened, and still today, this establishment has the distinction of being the only totally nude strip club in Vegas that serves alcohol. The reason for this is because it is grandfathered until 2025, due to being in operation prior to a change in the law that prohibited Vegas strip clubs from serving alcohol if they featured fully nude dancers.
What's a guy to do if he searches for fully nude strip clubs in Las Vegas that serve alcohol? Well, the sole public option is the Palomino Club. Unless he would like to take the leap to treat himself to a private show with an escort in Las Vegas! This comes in handy when one wishes to remain in the thick of things on the Strip, but also have a few drinks with his sexy main course. Of course, not all men are interested in having the best of both worlds, but for those who believe libations and alluring eye candy got hand-in-hand, Bunnies of Las Vegas has the preeminent means of having the best of both worlds. Give us a call when you are ready to treat yourself to the hottest stripper dance you have ever caught sight of. As always, the finest aspect will be that your darling's attention is lavished on you, and you alone.
Epic bachelor parties must combine some imbibing and a serving of skin. Private Vegas strippers have become much more trendy than nudie bar visits. The reasons for this are many, but one of the main reasons has to do with the laid back atmosphere that private entertainment fosters. Drinks are free to flow while clothing is cast aside by the ladies in charge. Shows can be customized to fit a party theme, and Vegas escorts found here are the most graceful hostesses. In town for a fight? Why not ask one or more beauties to show up looking like they are ready to go a few rounds in the ring before disrobing? There are so many cool options to make your Vegas bachelor party planning yield an unforgettable bros' weekend.
Vegas Burlesque and Stripper Dance
Raven-haired Marilyn Manson ex, Dita Von Teese, is often credited with breathing new life into burlesque, and indirectly, helping bring striptease into mainstream conversation more than Elizabeth Berkley did in Showgirls in the mid-90s. The resurgence of burlesque brought to the fore how so many people think they are closely related art forms. Though they have historical ties, burlesque in Las Vegas is not the same performance one sees at a gentlemen's club. While both mediums are performance art, burlesque differs in that private parts, upper and lower, remain covered. Burlesque is all tease and imagination, combined with pageantry. It is choreographed to appeal to a broad audience, whereas, a stripper dance is designed to titillate in a different manner. Dancing in clubs is a sales job, and burlesque performers set out to tell a story.
If you are a fan of both mediums, hiring a private stripper will not disappoint! When a show is just for you, more artistic license is taken, and the performance is much more expressive than what is on hand at a club. She can work her way into your world with a masterful performance that is tailored to your tastes. One of our most-loved angels who has perfected the art of the tease is Charlotte. This poised brunette's elegance and grace are her finest attributes, and her beauty is off-the-charts. She is always wrapped in a designer ensemble, with special attention paid to her footwear. She describes herself as a foot fetishist's dream come true! Get lost in her marked talent, long hair and wide smile. Spending time with Charlotte is the grandest way to leave here with a lasting memory.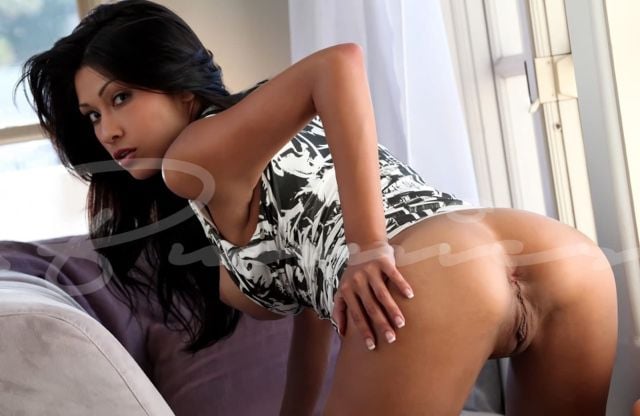 Tiny Asian powerhouse Jin is another of our provocative performers that men rave about. She loves to tease and show off her slight, but energetic form. She is 23 years old and loves to make members of the opposite sex feel adored. She is a cheeky little lady who embraces her soft side as much as she does her wild side. Her stripper dance starts off slowly and seductively, but Jin proves to be a force of nature once she is in her element. Take a look at her profile to imagine her joining you for a clandestine encounter that focuses on what you have been missing for far too long. She prides herself on making daydreams a reality, so if you find her to fit the bill, just give us a call, and we will be pleased to send her in your direction.
Stripper Dance in Pop Culture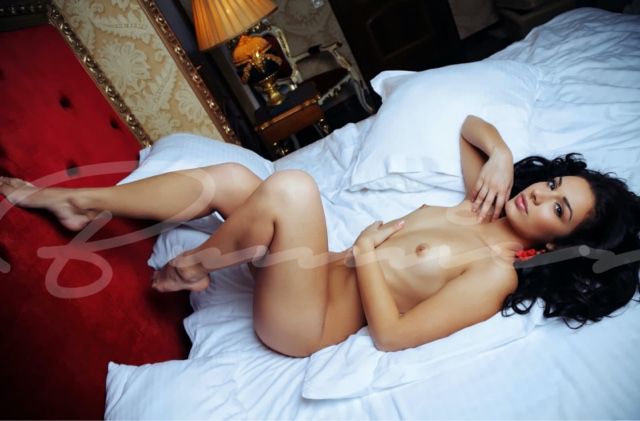 Many Hollywood A-listers have taken on the role of exotic dancer, and many have put impressive effort in their stripper dance, to play up to the camera and provide an authentic performance. One of the most memorable performances comes from the amazing Demi Moore, who dedicated many hours with professional strippers and dancers to ready herself for the role. Ultimately the film failed to impress critics or set box office records, but this esteemed brunette knockout will be remembered for the role and her dedication to getting her memorable stripper dance on screen correct. We cannot get Demi Moore to visit your room, but have you seen Amie, another looker who loves to play up to a camera? She is one of the hottest brunette escorts in Las Vegas, and once you meet Amie, you will know why that is!
There is a certain Latina sensation in Tinseltown who has taken on the stripper role more than one time. Saucy Salma Hayek took on the role of vampire stripper, Santanico, in the 1996 Quentin Tarantino crime and horror film, From Dusk Til Dawn. Although the original film was not overly successful at the box office, the movie has achieved a cult status, thanks to Hayek's role as Santanico being so well-received by moviegoers. Prior to that role, she played the part of moonlighting stripper Serendipity in the 1999 Kevin Smith adventure-comedy, Dogma. Though the characters only had stripping as a career in common, she aced both roles, proving Latina actresses are some of the hottest Hollywood heavy-hitters. Those harboring a crush on Ms. Hayek will be thrilled with a dynamic performance from any of our Latin sensations, including Lupé.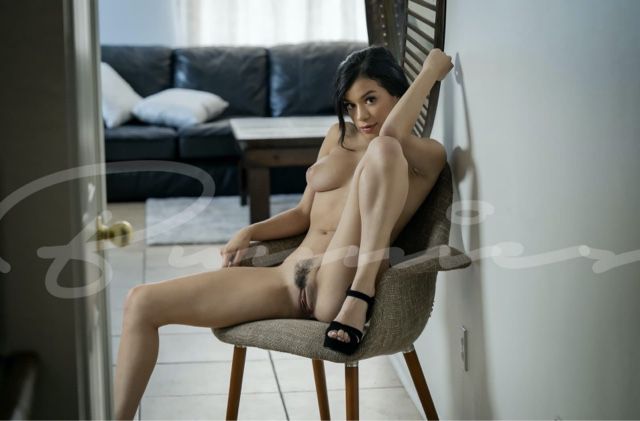 Much like Selma, Lupé has an exotic flair about her, and she is a genuine charmer. Dance is her passion, and she loves to mix things up a club, but becomes especially earnest when performing in private. She is a sports lover, and a down-to-earth beauty who is as relatable as she is sensuous. The always-happy Lupé describes herself as a social chameleon, fitting into any situation with ease. She loves to be a social butterfly during extended dates and a ravishing wildcat behind closed doors. While she has no movie credits to her name, she is a star in our eyes, without a doubt! Marisol is another of our loved Latinas who is a Puerto Rican ball of excitement. Traveling is something she treasures, and her extensive globe-trotting has groomed her to be an enlightened conversationalist. She teaches Spanish as a second language when she is not charming new friends. If Marisol has piqued your curiosity, we can make an introduction!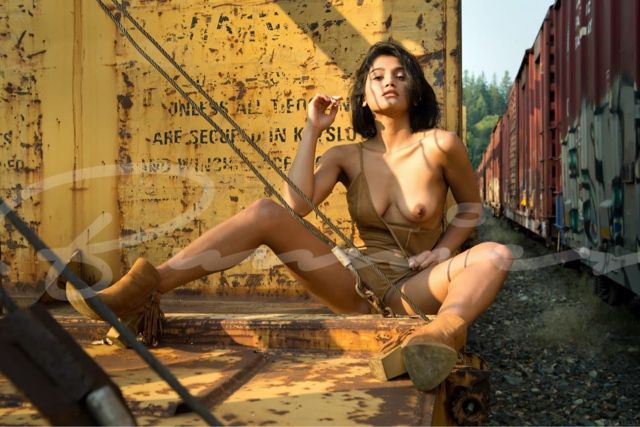 The intelligent blonde many of us crushed on in the 90s, Elizabeth Berkley, grabbed headlines for her role in the controversial 1995 stripper flick, Showgirls. Teen series Saved by the Bell introduced many of us to the bookish character Jessi Spanno, which was Berkley's most notable role up until she starred in Showgirls. The film failed by many standards, but it certainly enabled young Elizabeth a departure from her previous innocent image. A couple decades ago, the nudity in the film garnered criticism and controversy, but red-blooded males who saw it did not complain about the states of undress! Fans of the movie might be more than just a little intrigued by 24-year-old Nova, one of the blonde sizzlers here at Bunnies of Las Vegas. Nova's age is pretty close to Berkley's when she perfected her trademark stripper dance. With long, flowing blonde locks, Nova is a good substitute for those who fantasized about what a night with Berkley would be like!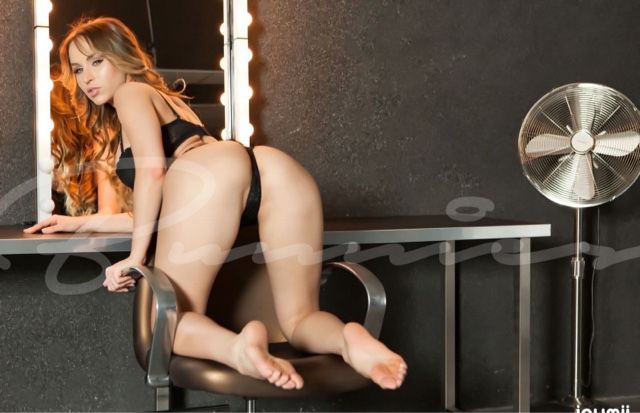 No matter if you are well-versed in the ways of strip clubs or just have a fascination with the female form, we have some exquisite ladies on hand to usher you into a new way to reward yourself. Private Vegas strippers are never a bad choice when you align with a trusted entity. You can reach us here or email rsvp@bunniesoflasvegas.com . For an immediate response, call 1 (702) 300-3000. We hope to be your choice when you conclude your mission to unearth the sexiest escorts Las Vegas is home to. There are other services in town, but none who go to the lengths we do to discover the most exuberant dolls in the city. There is a reason we have longevity in the industry, when others do not, so please do not hesitate to contact us with any questions or requests.