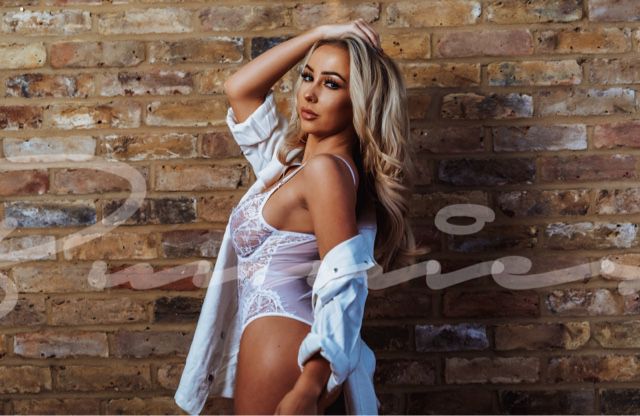 Fresca is the blonde bombshell you have always dreamed of spending time with. She may remind you of the hot, girl next door that you had growing up that you were always too nervous to approach. Fresca may look like Barbie but she is extremely approachable. It's part of her charm. She's an all-American girl from California who couldn't wait to move out to the desert.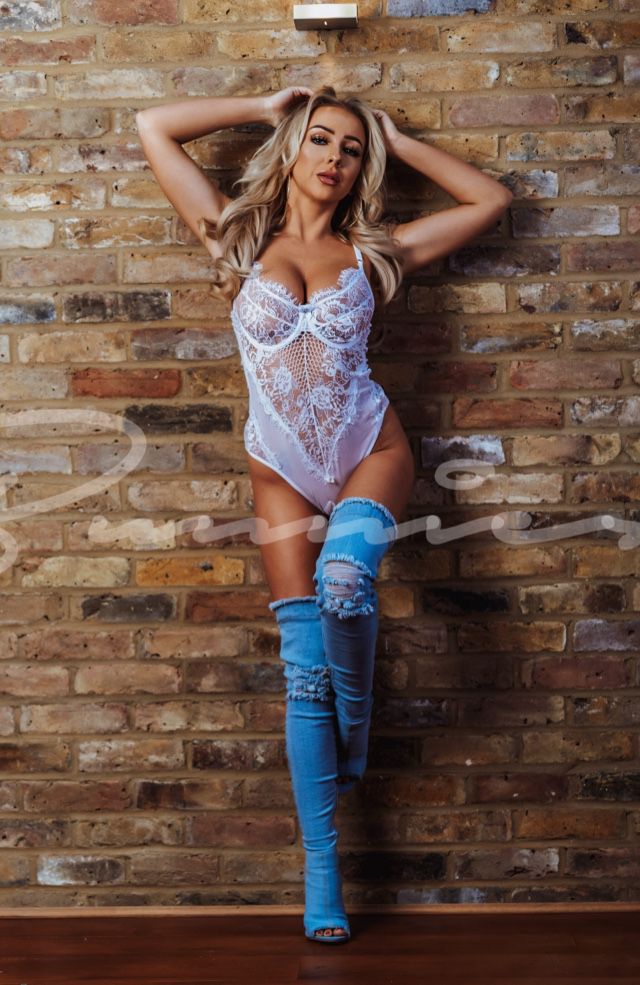 This blonde has a gorgeous tan with no tan lines. Whenever she can get away with it, she lays out poolside in the nude to work on her tan. She's also got a great body that she keeps in shape by running, swimming, and even doing yoga. She's flexible and loves to show off her moves on the dance floor. Thanks to her roommate who is an exotic dancer, she has a few sensual moves that she'd love to perform for you in your own private show. Fresca says that she's so much better than what you can find at a gentlemen's club, so it's worth asking for a private dance that can happen at your place.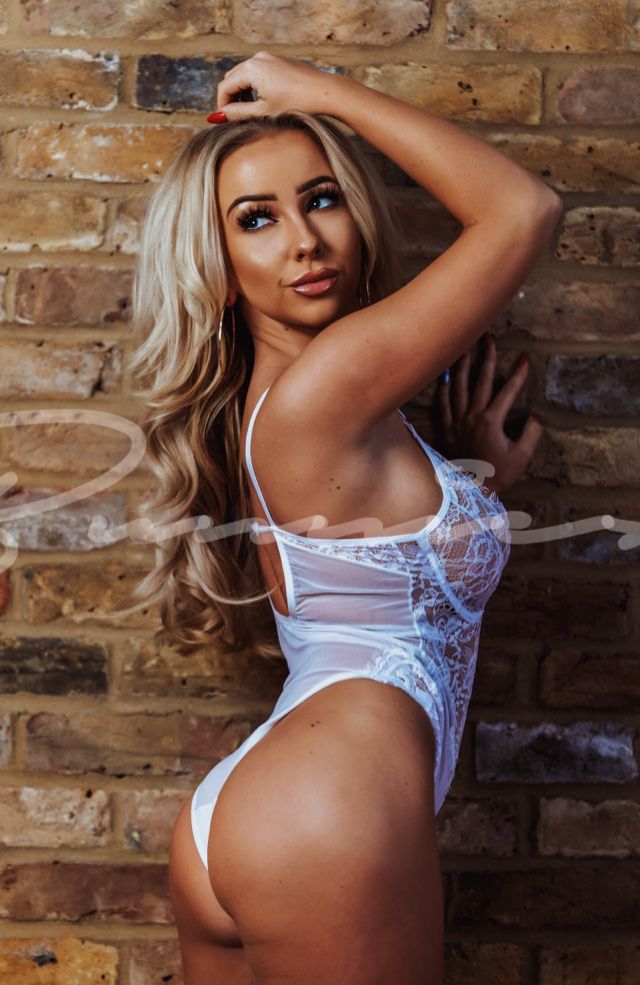 The curves that Fresca has been more than impressive. From her D-sized breasts to her rounded bum, she is sexy in all that she wears. She loves wearing short skirts to show off her long legs. Plus, it's hard not to notice her bust in all of her tight-fitting dresses. While she does own some lingerie, you may catch her going commando on more than one occasion.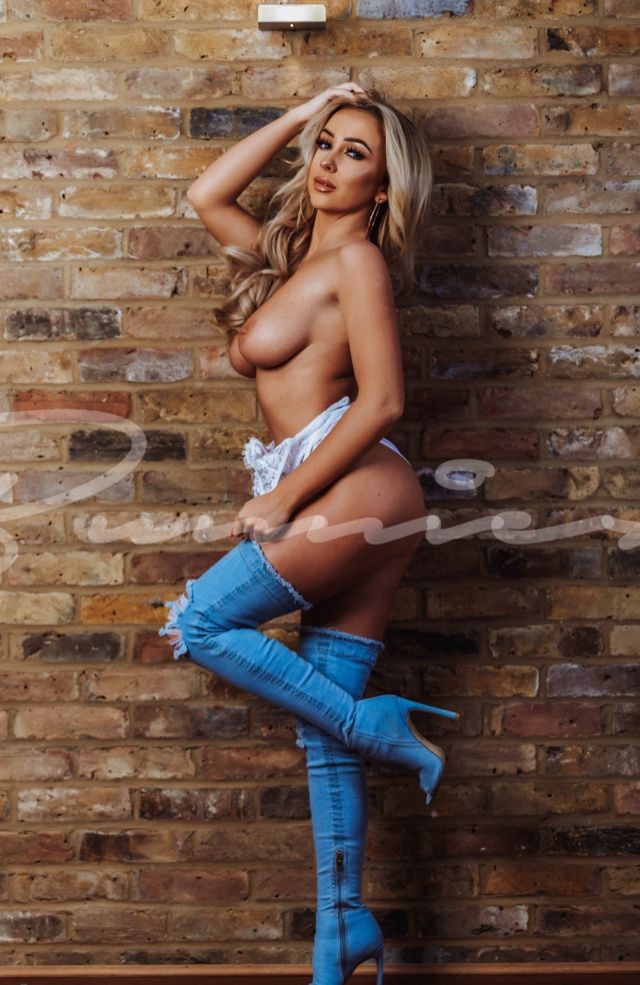 She's extremely erotic in the way that she carries herself. Her hips sway back and forth with every step that she takes. She has long lashes that she loves to bat at you when she's flirting. Plus, she always wears pink lip gloss, ensuring that you can't take her eyes off of her full lips when she talks to you.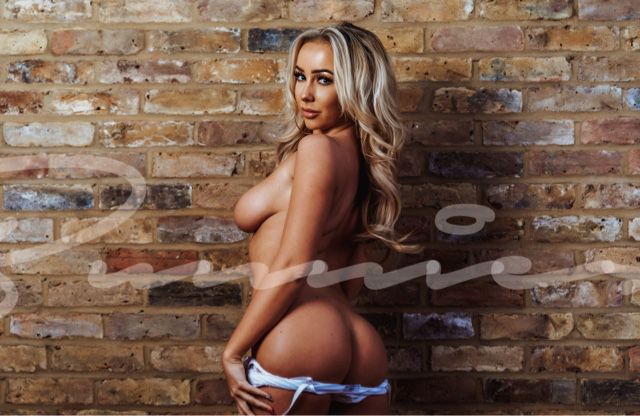 She is skilled in the fine art of adult entertainment. While she's thrilled to be your date for any outing you wish to go on, on or off The Strip, she'd much rather show you a good time back at your place. Put room service to the task of bringing dinner and drinks to the room. This way, the two of you have more time to get to know each other a bit more. Invite her to make herself comfortable, which will, inevitably, lead to her stripping.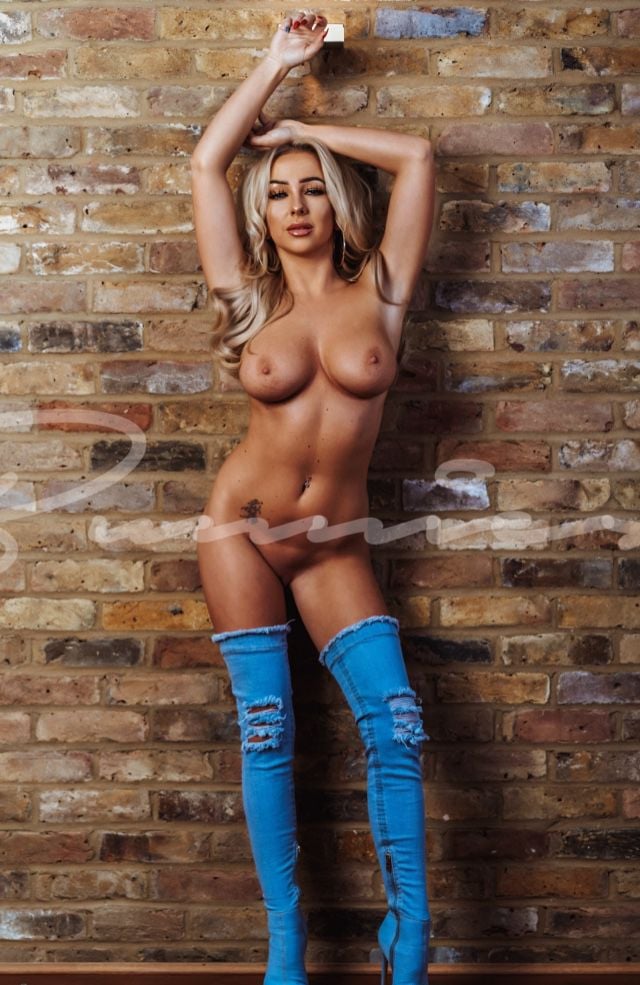 What to Expect. Fresca is a blonde Barbie come to life. She's outgoing, sexy, and flirtatious. She's open-minded and loves to play. She has a beautiful, golden complexion and blonde locks that hang down her back. She knows how to dress to show off her curves, and she's grateful for the opportunity to entertain you. She will keep you guessing for half the night and spend the other half giving into your every desire.