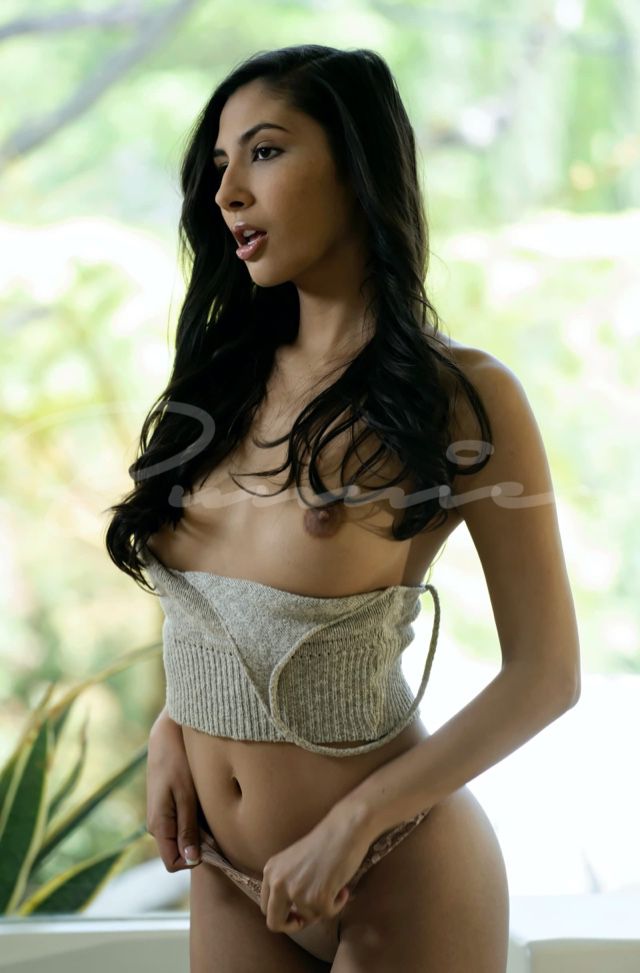 Meera is the sexy, passionate Indian escort you have always dreamed of meeting. She's absolutely exotic, which is much of her charm. From her rounded breasts to her flat belly, she has the body of an Indian princess. She has arrived in Vegas after living in India for many years. She's looking to explore her sexuality with greater intensity now that she's far away from her parents.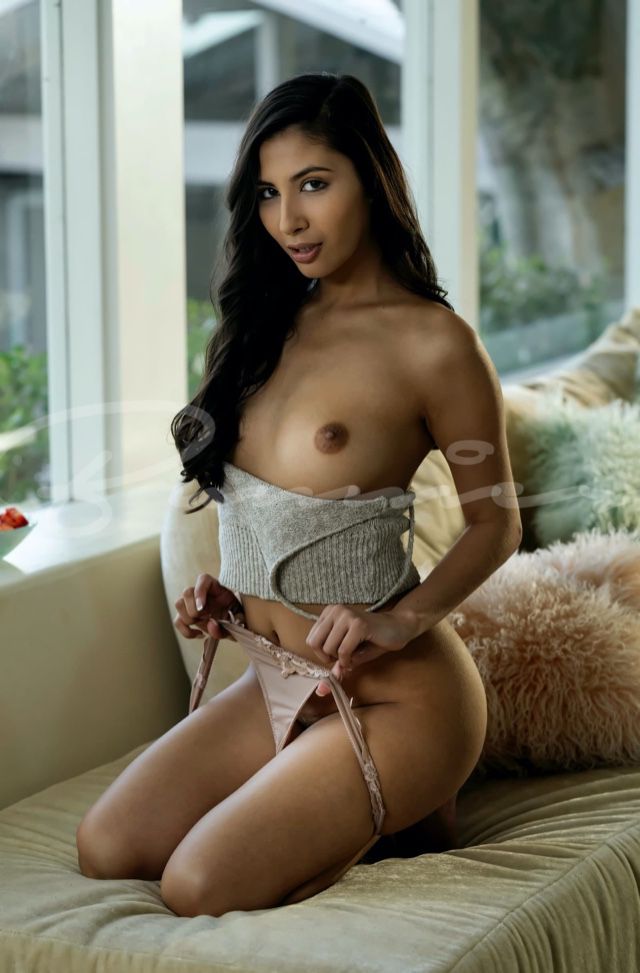 Meera loves to dance. In fact, before she left India, she learned how to belly dance, which is why her core has so much strength. She can provide you with a personal dance, allowing you to see her belly and her hips shake. She will wear the full costume, complete with the gold chains and the wispy fabric. After she is done with her dance, she will then default to you as to how the two of you should proceed with your time.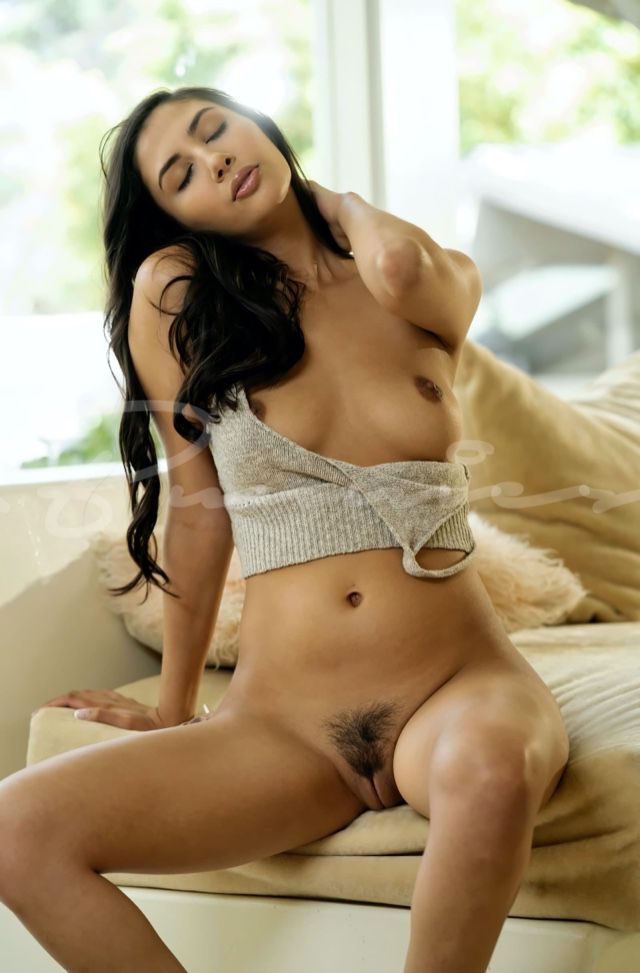 She loves to please her clients. It's not surprising to learn that she is a natural submissive. She does well when there is a commanding, dominating man in her presence. If you're not sure you're up for the task, she will certainly take the lead, showing you how she can make you happy.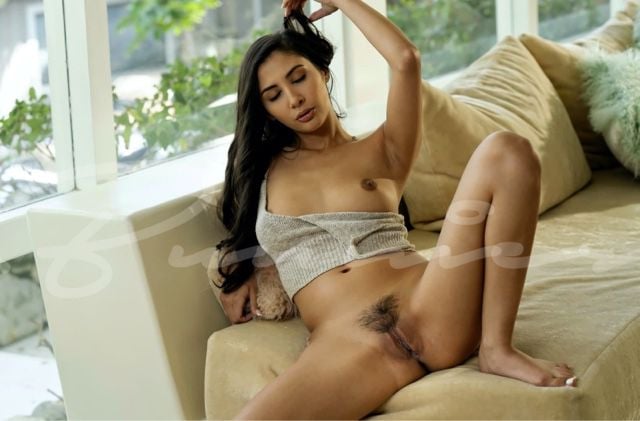 I would not want to overdose you on my talents, so we can go out on the town for a breather. Whether dancing or dining, we can find something wonderful in the city if you'd like to take me out with you. Then once again, if you are ready, we can return to your hotel room for another serving of personal attention. I am not going anywhere as long as you'd like me to stay. The choices are all yours, so choose wisely! We can stay in all night if your heart can handle it! Meera is full of things to say. There will never be an awkward moment between the two of you. She can speak intelligently about the current state of affairs, entertainment news, and even her wildest fantasies. Let her show you her sultry side by talking about the things that she has done and the things that she has yet to do.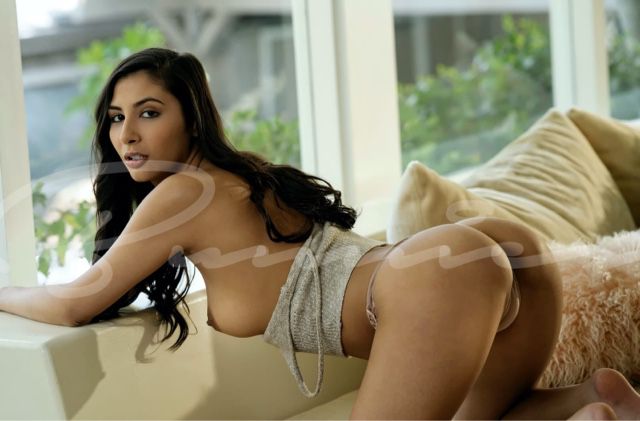 This Indian princess is quite talented. You may not be able to handle her and her passionate ways for too long, so don't forget to pace yourself. Consider going out for dinner or drinks on The Strip before inviting her back to your place. She can accompany you to a gentlemen's club or the two of you can hang out poolside at one of the rooftop pools of Vegas. She's happy to do anything as long as it means being close to you.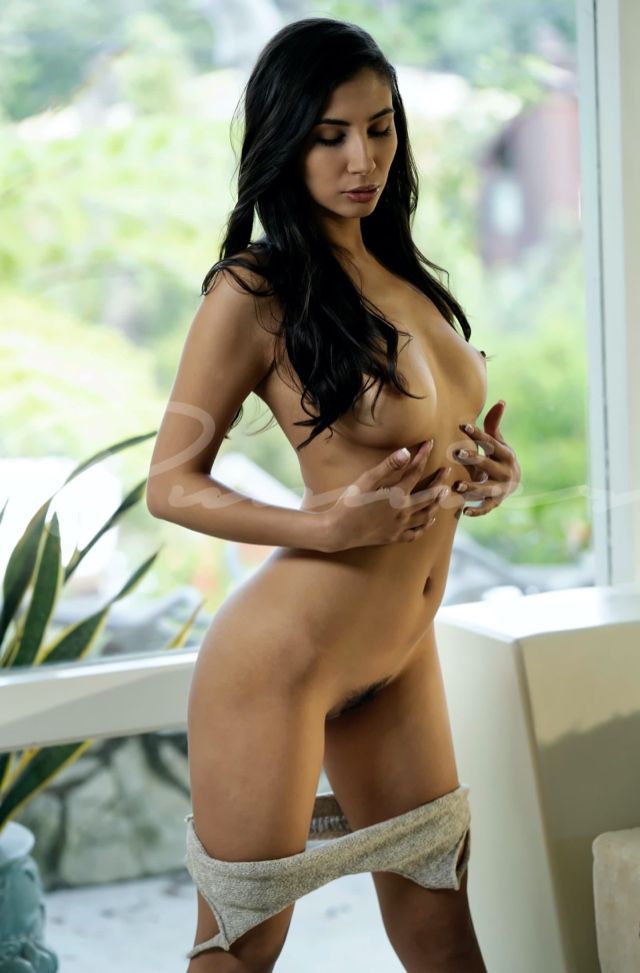 What to Expect. Let loose with Meera for a night. The young, Indian girl is exotic, gorgeous, and fun to be around. She's uninhibited, which can be a breath of fresh air from the women you normally surround yourself with. She knows how to show you a good time, whether it's out on the town or in the quiet confines of your hotel room. Booking with her will be like a dream come true, so be sure to allow enough time to get to know her.