Operating a local escort business means we facilitate connections among travelers and the hottest escorts Las Vegas has to offer. After immersing oneself into this thrilling environment, craving even more rapture is common. Single men and daring couples have been known to be more than a little curious about outcall striptease shows. People in Las Vegas call girls who perform such shows, escorts or room service girls. Escort businesses are also referred to as outcall entertainment referral services. The role we play is referring outcall entertainers to those seeking a special sort of allurement in this extraordinary metropolis. No other American city offers such an indulgent environment, and we are honored to assist visitors live in vivid color while taking full advantage of Sin City's permissive platform.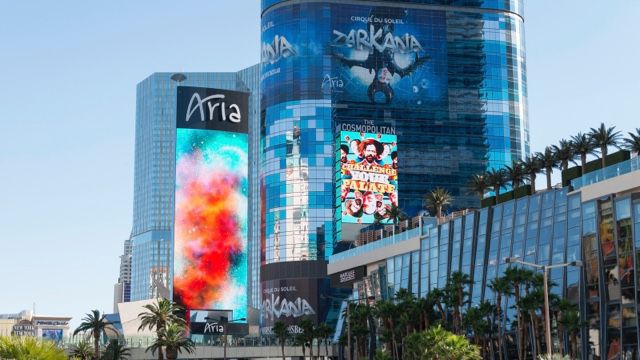 There is no shortage of Vegas escort businesses, just as there are myriad options for all forms of entertainment here. However, there are vast differences in quality, and as you reach a decision, we would love to be your top consideration. Learn more about Bunnies of Las Vegas, and escort businesses in general, by reading on. If you have questions about anything not detailed below, please reach out via our contact form, via email: rsvp@bunniesoflasvegas.com or by phone at 1 (702) 300-3000. We are continually pleased to usher new clients into the sexiest way to celebrate time away from home. You will find no other Vegas escorts more dedicated to your pleasure and committed to confidentiality.
Vegas Escort Business Musts
Success in the entertainment industry only happens when all aspects of business are fine-tuned. Referring escorts is no exception, which is why, from day one, we have positioned ourselves as being the class-act astute clients trust completely. From the time you call, your questions and requests will be met with professionalism, honesty and discretion. You must pay attention to a company's internal practices to ensure they deserve your patronage. First of all, are measures in place to protect client data? At Bunnies of Las Vegas, your personal information remains secure. After your private show, we will not contact you for any reason. Identifying data does not remain on a client list, and your dancer will not reach out to you after she has treated you to an amazing show.
If you want a subsequent show, it is on you to call on your cherished performer to visit you again. It is not uncommon for men to want a second sample before departing the city, and if that describes you, please do not hesitate to give us a call, asking for your new friend to come by once again, before you depart. Once you have shared time with one of the stunning private strippers showcased here, you will see why people from all walks of life call us again and again. The ladies are angelic, intelligent and accommodating. Moreover, our business model is one that power players relate to and commend.
When selecting an escort business to arrange your private strip show, you must ensure the company employs an extensive screening process. There is no shortage of local beautiful women, but trustworthy Vegas escort businesses do the legwork to unearth the rarest gems who are not only beautiful, but are also multifaceted ladies with engaging personalities. Have you ever visited a strip club and encountered a lifeless performer who makes you wonder why she chose this career? Unfortunately, this happens in the area of private dancers too, when a company has failed to ensure strippers they refer are the total package in beauty and persona. Take a look at the profiles of the classy dames profiled at Bunnies of Las Vegas to learn how dynamic these darlings are. Even our youngest strippers are cultivated maidens who are a breath of fresh air for the men who are fortunate enough to meet them.
Those hiring independent escorts in Vegas have luck on occasion. However, the reality is, if a woman working on her own fails to deliver a satisfying experience, there is no action to take beyond simply accepting the subpar service as a disappointment and moving on. Websites dedicated to hosting escort ads are not in any position to rectify negative outcomes. Reputable escort services will send an alternative entertainer if, for any reason, a perfect match is not felt with the first woman who arrives. At Bunnies of Las Vegas, clients requesting we send someone else is an extremely rare occurrence. That said, from a client perspective, it is comforting to know the option is there. You work hard for the money you allocate to your recreational allowance, and we are here to assist you in maximizing your expenditure.
Is Vegas Eros an Escort Business?
In order to be a legal escort business, a company must be operating with the required professional authorizations and only refer licensed outcall entertainers. There is a difference between a licensed entity and online classifieds such as Eros, who feature escort ads, but do not have personal contact with anyone placing ads. Do not confuse Vegas escort classifieds with businesses committed to vetting the entertainers they refer. All of the sweethearts profiled here have provided age-verification and have gone through the complete process to become a licensed outcall entertainer. There are no exceptions to this. The same cannot be said about women advertising on sites such as Eros, the Vegas Girl Directory and other similar websites.
If you have not dedicated much attention to the escort industry as a whole, you may be unaware of the history of websites that feature escort ads. One of the most recognized was myRedBook.com. The premise was that Redbook escorts advertise for free, unless they paid for premium ad placement. Viewing escort ads was free, but website users could access a review section by paying a monthly premium. The difficulty with this website's proper function was that in addition to permitting advertising from private strippers, there were ads that were suspected to be connected to criminal activity. In June 2014, as part of a federal investigation, the website's domain was seized by the FBI. Tech entrepreneur Eric Omuro faced serious charges related to money laundering and facilitating prostitution. After pleading guilty, and being ordered to pay a huge sum of money after a plea agreement, he was sentenced to 13 months in federal prison.
Another major concern about sites like myRedBook.com was that nefarious individuals could use the platform to assist in sex trafficking. Granted, none of these website owners advocated such behavior, but without a system in place to screen escort ads, they were vulnerable. This is where they fail, and in January 2017, even the flourishing online classified site, Backpage shut down its most lucrative section, which was dedicated to adult services advertising. Just as Craigslist opted to do years ago, Backpage followed suit, but did so begrudgingly, releasing the statement, "For years, the legal system protecting freedom of speech prevailed, but new government tactics, including pressuring credit card companies to cease doing business with Backpage, have left the company with no other choice but to remove the content in the United States."
No matter what stance you take, the fact remains that these online classifieds platforms were not designed to vet advertisers, meaning they were in no way an actual escort business. They were a general classifieds for adult services of all types. Not everyone advertising was working within legal perimeters, so those looking for a stripper in Las Vegas were never best-served by these entities. When you want to enjoy yourself without chance, you must turn to a licensed escort service that refers top-tier dancers who are also licensed to perform private strip shows in Las Vegas. You can only truly enjoy yourself when you are certain you are meeting an entertainer who cares enough about her business and herself to follow guidelines set by the city. Once you have acquainted yourself with the array of stunners listed on our website, you will see that there is a surplus of sensuality on hand for you to enjoy on your schedule, for as long as you'd like. From voluptuous golden-haired dolls, to intriguing brunettes, you will find someone who complements your style. If you have precise requests, we can certainly make a recommendation based on the image you have of the ideal customized show.
Specialty Escorts in Las Vegas
One of the most complimentary responses we receive from satisfied patrons is that we nailed it when they called to inquire about an entertainer who specializes in a specific sphere. We respect that there are too many kinks to count, and one man's treasure is another man's castoff. The heart wants what the heart wants! If you have a specific request, please do not hesitate to detail it when you reach out to us. Our inventive bombshells savor being a man's selection, and when they are tasked with putting a creative spin on the encounter, they leap at the chance to exceed expectations. The following areas are the most common special requests, but you may depart from this list and approach us with nearly anything your mind conjures:
Escorts for Couples
Are you in LV and hoping to transcend the typical couple's vacation? Yeah, you could visit a strip club, but is that truly the sort of sensual environment you will both be comfortable with? During peak hours, Vegas strip clubs are loud and crowded, and with the men to women ratio so unbalanced, you run the risk of your special lady feeling out-of-place in the sea of cash-wielding men. Private strip shows for couples prove to be the best way to step out of convention and share in a sexy experience with your open-minded partner.
Blonde looker Gucci is a fan favorite among those inquiring about Vegas escorts for couples. She is a staunch fitness buff who prides herself on catering to men of all types. She has a distinct fondness for meeting BBW wives and their husbands. Shyness is not in her vocabulary, and she loves helping reserved new friends out of their shell. The tempting and talented Gucci is a girl who fits well into nearly any scenario, and she is by far one of the most memorable Vegas attractions!
BDSM Vegas Escorts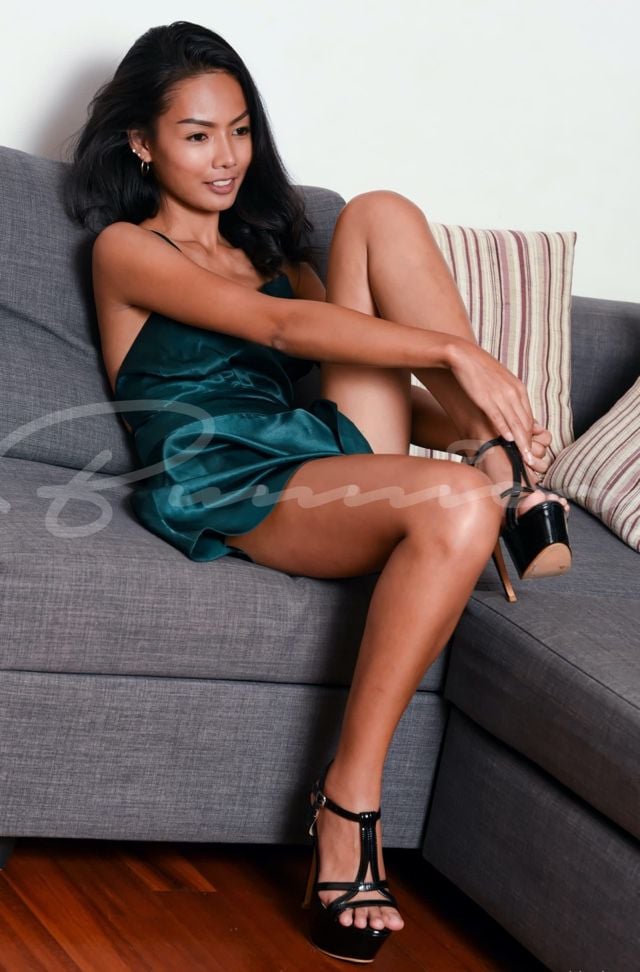 Men hungering for a power exchange often find Domme performers to be the most intriguing. These ladies create an alternative environment where they not only disrobe, but they also usher a man into a submissive role. Using all of their assets, including stern motions and strong language, these masterful dames do not disappoint the man who wants to take a break from being in charge. Submissive girls land on the other end of the spectrum and are ideal for men looking to be in charge and call the shots during their private show.
Fans of erotically inspired minds adore ebony goddess Helena. This 22-year-old journalism student is an avid erotic fiction writer and reader. Living out steamy BDSM scenarios is something she really enjoys, and her awesome physique provides a wealth of creative spark! She never stays still and is always thirsting for her next adventure, making Helena a must-see for those who appreciate a girl with a dirty mind. Her wide smile, soft skin and natural tits are beacons of light for a man who feels trapped in a sea of ordinary and craves a fiery female to switch things up.
MILF Strippers
Many people are surprised to learn that younger men frequently select MILF and mature companions. Most of the high-class strippers of a certain age have entered the adult entertainment industry later in life to express their sensuality in a new way. When you walk into a gentlemen's club, and see an older dancer, assuming she is a career stripper is a safe bet. When you want a seasoned flower, but not someone who is mentally taxed, due to too many years in the industry, the best route is to consult an escort business. Here, we have hand-picked the sweetest roses to entertain gents who like worldly women with more life experience.
Demure Chantel is one of the MILF strippers our clients sing praises about over and over. Hotter than many females a decade or more younger, this special lady fails to disappoint. We have heard the word neat used to describe her on countless occasions, and despite the fact it is a simple word to describe such a sensational woman, it is somehow so fitting. She was raised by a southern belle, and her manners are impeccable. Vivacious Chantel is an avid swimmer, which keeps her body looking out of this world! She likes to say that her experience is a man's gain, and she is a sure bet if you seek a sophisticated social companion who will later present a sexy treat once you are alone in your room.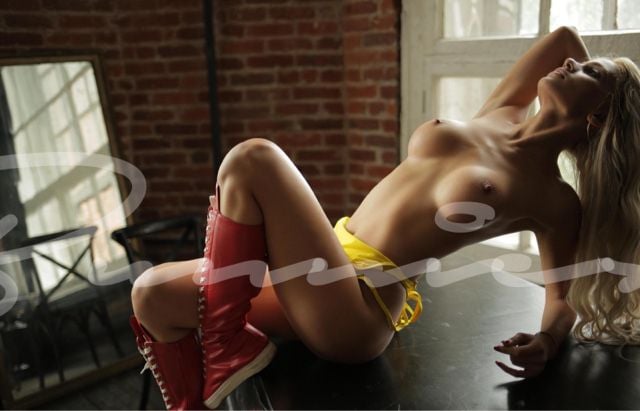 If mature escorts aren't your thing and prefer spending time with the younger southern belle's we have a the perfect young country lady in Dallas. As it's been put by a client, "She undoubtably makes you want to get up and move your butt to Las Vegas!".
Full-Figured Entertainers
Beauty comes in all shapes and sizes,and a BBW stripper can be quite a visual delight. Some big girls know how to work their form and provide a performance that is grand in every aspect. There are plus-sized escorts in Vegas who exude confidence and relish showing a man how to luxuriate in a larger physique. Robust women have a higher status in many cultures, and many men lean toward women who are less-than-lean. Other men who request a BBW escort simply want to experience an unfamiliar body type. Whatever the motivation for seeking astunner of ample proportions, a bigger babe from Bunnies of Las Vegas will impress any man with an appreciation for round, ravishing forms.
College Escorts in Vegas
No matter what you were doing in your late teens or early 20s, you undoubtedly harbored a crush or two on a college coed who caused your mind to wander, wondering what was under the clothes. It is never too late in life to drink from the fountain of youth in the form of requesting the presence of a young lady who is recently out on her own, discovering the ways of the world through higher education or the social scene. There are many teenage temptresses among our collection of well-rated Vegas escorts. Take a closer look at a few of these girls and imagine the fun to be had when one of them lavishes you with a private show.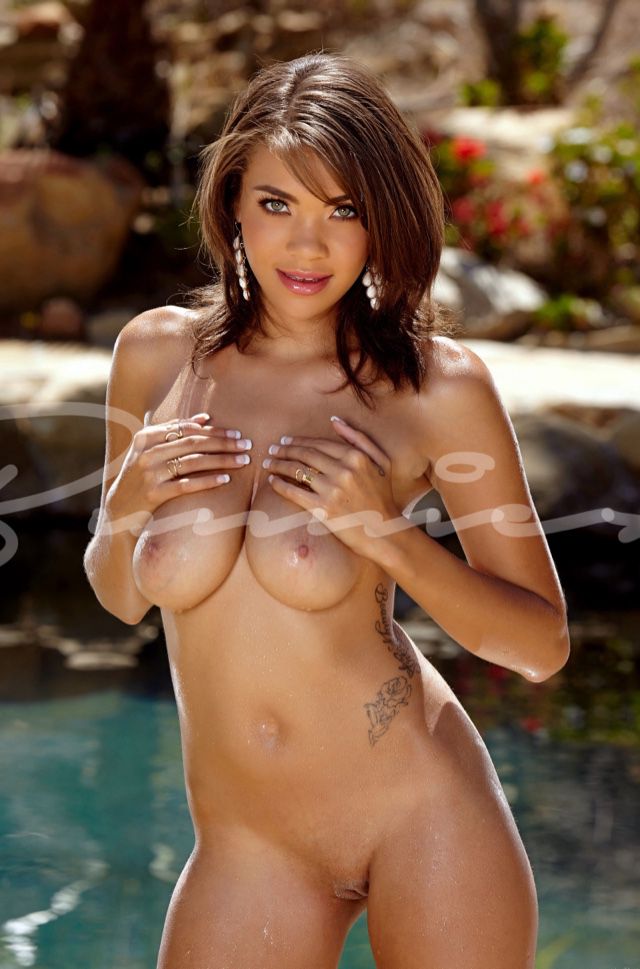 One of the most thoughtful and gorgeous maidens we have ever had the pleasure of meeting is 19-year-old Ayana. She describes herself as a hedonic honey who is genuine and never lets her dates down. This relatable youngster's hobbies include biking, baking and genealogy. It goes without saying that Ayana is a well-rounded, radiant girl who melts the hearts of the deserving men she meets. Ayana's dark features are a turn-on all by themselves, but if it is fair skin and blonde hair you desire, you should give Lust a glance. She is also 19 years young, and she is a palatable combination of Italian and Norwegian. Get lost in Lust's flowing blonde hair and see what she offers that most girls her age cannot.
Shemale Vegas Escorts
In Sin City, anything goes, and carnal curiosities often dictate a very special sort of lady. Shemales, or tranny Vegas escorts, offer a distinct sort of strip show, and if you find yourself inquisitive about spending time with such an entertainer, we have a well-endowed woman for you to meet! All of these hotties are outgoing and go above and beyond to sate curiosity. Discretion is key, and you do not have to concern yourself with your ladyboy's arrival. Expect the utmost in professionalism, and trust that her telling features will be expertly tucked away until it is time to undress and show off what she has under her sexy ensemble. There is something especially yummy about a shemale who feels exceedingly proud of her contrasting femininity.
Vegas Bachelor Party Strippers
Private strippers for guys' weekends of any kind are an unforgettable, fun touch that reminds the guest of honor how much his band of brothers think of him. If you are planning a Vegas bachelor party, strippers are a must, and in-suite entertainment is never a fail. The men in attendance can be as involved as they wish to be. You will shell out about the same as you would buying lap dances at one of the more popular Vegas strip clubs, but the party is personalized, which makes all the difference. Every woman profiled at Bunnies of Las Vegas is an ace in the area of private stripping for parties. They work so well in pairs and threesomes, setting such a lively tone.
GFE in Las Vegas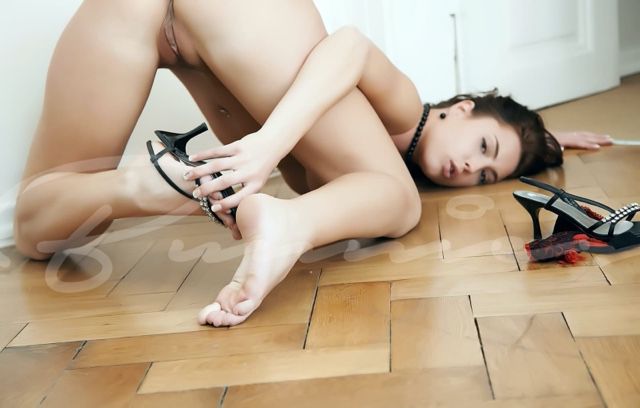 Girlfriend experiences are a way for a man to treat himself to intimate attention from a woman without the complications that accompany traditional dating. When a man is away from home for work or recreation, seeking a ration of TLC is not unheard of. In Vegas, it is practically expected! If you would like your date to include a social outing, anticipate your Bunny to be the consummate plus-one! She will arrive tastefully attired, eager to charm those around her. She will not act the part of perfect girlfriend, she will be the perfect girlfriend, doting on you and making you proud to have her on your arm.
The top escort businesses in Vegas provide only the sexiest sort of lady to men who have come to expect and deserve the best of the best. When you call us, we do what you ask, in order to make you glad to have called. We thank you for your interest in Bunnies of Las Vegas, and we do hope to be of assistance to you in the near future. There are other services who attempt to do what we do, but few do it with such style and professionalism. To reach us, call 1 (702) 300-3000, or email rsvp@bunniesoflasvegas.com . You may also use our contact form for questions or requests.