Over two years after the downfall of myredbook.com, infrequent Las Vegas visitors still seek out Redbook escorts in Vegas, as they are unaware that the company's operations ceased, amid serious legal charges against Eric Omuro, the company's founder. Omuro, a Mountain View, California tech entrepreneur, launched the site in 1999, under the name sfredbook.com, as a way to retain, review and advertise various adult services in San Francisco and the greater Bay Area. Services advertised included, but were not limited to, striptease and massage. Within a few short years, the company expanded beyond its initial coverage area to include Los Angeles, Central California, Seattle, Portland, Reno and Las Vegas Redbook sections. In 2002, the site's name was converted to myredbook.com, more commonly referred to as Redbook.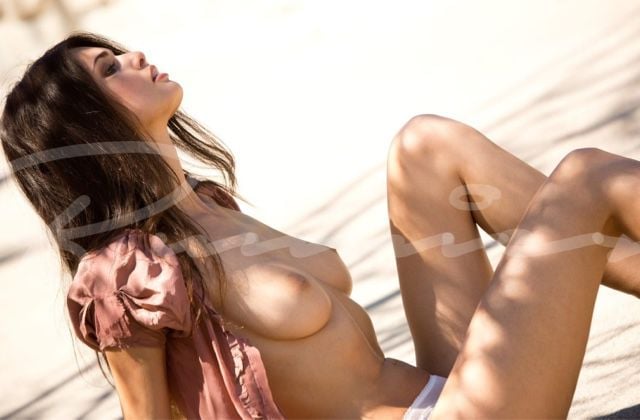 Given the longstanding history of a multitude of Redbook escorts in Las Vegas advertising online, it stands to reason so many visitors still search for the ill-fated website during their search for a private stripper when in town. While the site had its merits, the downfall came when, on June 25, 2014, the domain was seized, and users found only a message from authorities indicating that the site was no longer live. The reason for this had to do with the pending charges against Eric Omuro and his assistant, Annemarie Lanoce, involving the use of the mail and the Internet to facilitate prostitution, and multiple counts of money laundering. The 24 counts of laundering, later dropped after a plea deal, involved hundreds of thousands of dollars that the feds alleged were profits derived from their illegal entrepreneurial activities.
Redbook Case History and Sentencing
Initially, both Lanoce and Omuro pleaded not guilty to all pending charges, however, in November 2014, Lanoce changed her plea, hoping that doing so would save her from a felony sentence in exchange for good behavior. Within a month, Omuro also had a change of heart and entered a guilty plea to the charge of using the Internet with the intent to facilitate prostitution. He also agreed to forfeit almost $1.3 million in property and cash. This guilty plea, before U.S. District Judge William H. Orrick of the Northern District of California, represents the first federal conviction of a website owner and operator for the crime of facilitating prostitution.
As part of the plea agreement, Omuro admitted that from April 2010, until June 25, 2014, he managed, owned and operated a website known as myRedBook.com, which was previously known as sfredbook.com. At sentencing, he received a 13 month sentence in federal prison, followed by three years of supervised release, for using a facility of interstate commerce with the intent to provide prostitution. In addition to this, he also agreed to forfeit the MyRedbook domain names previously seized by the FBI. Lanoce, on the other hand, received a deferred sentence upon pleading guilty to her role in Redbook operations.
Despite the initial intent for Redbook escorts and other adult service providers to have a place to advertise and discuss work-related topics on a private forum, such sites have been a concern due to the fact that those placing ads cannot be screened properly. These online communities become a hotbed for nefarious activity, including, in some instances, the exploitation of minors. Free escort ads attract pimps, despite the fact legitimate private strippers and clientele were able to pay a premium for enhanced site features. In an effort to combat human trafficking, such sites are being shut down. Those looking for a private stripper must consider the security protocols, if any, in place in the operation of escort finder sites. Normally, anyone, despite age, can place ads, so the best source for private strippers in Vegas is via a verified escort service that requires entertainers to provide age-verification and proper licensing.
Future of Redbook Escorts
Due to Omuro's relinquishing of the domain names, there will never be a reinvention using the same name, but there are other escort finder sites online, with one of the most popular being Eros. In Las Vegas Eros is an escort finder site where clients look for women who meet certain criteria, but all of these women work as independent Vegas Escorts. We at Bunnies of Las Vegas encourage discerning gentlemen to be aware of the difference between retaining private stripper services from an independent escort and someone referred by a service. One of the biggest drawbacks of services such as the now-defunct Redbook and Eros is that those placing ads are not screened by anyone, so trusting an escort finder is questionable at best.
Private strippers advertising on such platforms are not age-verified, and they are not certain to have obtained required licensing to work as an outcall entertainer. If you would like the peace of mind that comes with enjoying a strip show from a well-vetted darling, please reach out to us here, via email: rsvp@bunniesoflasvegas.com or by phone at 1 (702) 300-3000. Browse the profiles of our illustrious entertainers to decide which lady quickens your pulse, or ask us to make a referral based on your preferences. Serving as the premier source for upscale female entertainment is our trademark, and we would love to assist you in setting up a private show or arranging party entertainment. Years of experience have shaped us to be the service men count on when discretion, professionalism and sensuousness are their main concerns.
Visitors have a plethora of options before them when it comes to hiring private strippers in Vegas. The thing to remember is that teaser pricing found on escort cards on the strip is not representative of actual fees for a dancer's outcall show. Those teaser prices are to get a girl to the room, and costs related to her performance are not part of that price. Too often, men feel let down when they believe they have discovered a real bargain for a room service girl, when, in fact, they have really been exposed to deceptive marketing. If you have questions about costs for Vegas escorts, give us a call to fill us in on what you have in mind, and we will detail what is the cost for a private stripper in Vegas. You are always able to request a longer show, if you wish, and costs hinge on the length of time you want your entertainer to spend with you.
Redbook Escorts in Las Vegas
When Redbook operations came to a halt, it is safe to assume most independent girls looking for viable escort advertising platforms migrated to Eros or Backpage Las Vegas, especially if they were not already operating their own personal website. Backpage, much like Craigslist, is a website that offers general classifieds, in addition to an adult section. Though the future of their adult services section is in question, especially after the collapse of Redbook in Las Vegas, and other U.S. cities. In January 2017, Backpage visitors learned that the site's adult section was pulled, with no information about when or if it would once again be active. For many men, these types of escort sites are their go-to in their home city because many American towns are not home to escort services. When you are only in Sin City for a short time, for work or play, you may find yourself lacking the time required to search ads and Vegas escort reviews. This is another reason that reaching out to an agency is a great call when you are in this bustling adult playground.
If you had met an entertainer through Redbook advertising in the past, and are hoping to locate her again, it is hard to say for certain if she can be easily found among escort ads in Vegas, but checking to see if she is reviewed on theeroticreview.com, commonly referred to as TER in Vegas, may yield a positive result if she is still working in the area. The fact remains that some girls capture a guy's heart, and if you are longing to see one of the former Redbook escorts because you delighted in a great show from her in the past, you might have luck looking for her on other platforms, but the odds are not in your favor. Normally we do not advocate the use of TER in Las Vegas because if you are only here for a short time, you likely do not want to pay for the upgraded features of the site. Free memberships lack full search functions, and those with free access are not privy to full reviews.
If you have your heart set on locating a specific dancer you previously deemed unforgettable, platforms that offer both premium and free escort ads are going to be your best option. However, if you would like to create sizzling memories with a new hottie, there are assurances we can make in that area! Our array of memorable private strippers is something to be proud of, and we are. We have women of varying ethnicities who hail from all over the globe. From exotic mavens, to southern belles with flowing flaxen hair, you are able to find a private stripper who matches your ideals to perfection. When you are seeking to treat yourself to a spectacular display of talent and sensuality, you will find no other Vegas escort service more devoted to your pleasure than we are. There are other services, but none with the type of flair and professionalism possessed by the vivacious women profiled here.
Bachelor Party Entertainment
One of the main motivations for guys to use Vegas escort finders for the first time has to do with stag party planning. If you are planning an epic weekend for the boys in Sin City, nudity must be on the agenda, if you want to please the masses. However, relying on the traditional nudie bar visits is a tired idea. It is definitely an instance where tradition has grown stale. A much more popular option is to enlist the services of steamy, sexy and creative private bachelor party strippers in Vegas. Invite one or more of the hospitable dolls showcased here to the festivities for something out of this world. Serving as quintessential hostesses comes as second nature for these knockouts who will strip, serve drinks and make sure the groom remembers the show for the rest of his life.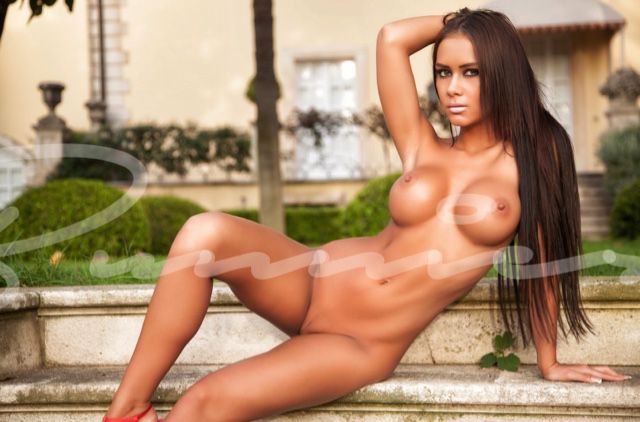 Think long and hard about the possible disappointments should you hire an independent stripper for the big weekend. For starters, not all independent Vegas escorts have a second performer to join forces with, if you request two dancers. You might be told two are coming, only to be disappointed when one girl shows up. If this occurs, you have no way to remedy it. Do you send the single dancer away and quickly try to find a replacement duo? Or do you let the one girl perform, after she has already failed to deliver on assurances? The tone might be soured, and this could alter the vibe of the party in a negative way.
Even in an instance where you seek to hire only one Vegas bachelor party stripper, not all private strippers work well with a crowd. Because most men who hire Vegas escorts are flying solo, independent girls often become accustomed to that dynamic and fall short in a room full of revelers. When we refer stag party strippers, we set you up with a solo or multiple dancers who know how to work a room. This means she engages everyone who wants to be involved, and respects the boundaries set by anyone who might feel more comfortable lingering in the backdrop. The perfect mix of class and sass is what you receive when we send one or more dancers in your direction.
Same-Day Vegas Stripper Services
Redbook escorts, as well as those currently profiled on TER and like websites, were never considered go-to girls for same-day private stripper services. One girl working solo has a limited schedule, which means she may or may not be available on short notice. This is a bummer if you have put the legwork into finding a babe and then ultimately discover she is not available on your schedule. When you have a short window of time to get it right, trust Bunnies of Las Vegas to outfit you with a top-tier companion who will dance her way into your memory bank in the sexiest way imaginable. We do not deal in average, and neither do the private strippers we refer. See for yourself by reading the dynamic profiles of these show-stoppers. They are relatable and look red-carpet ready when asked to doll up a bit.
Even if you call with a last-minute request for a social companion, we have you covered. When a man comes to us needing an elegant date for a social outing, we spring into action to ensure he has a perfect ten by his side, no matter how expedited the process. There are no requests too large or small, so hit us with what you've got, and we will make sure your night plays out just as you hope. Divine women bestow magical nights, and when these dates begin with a public excursion, the extended lead-up to one's private show is outstanding in every way. Have you thought about a GFE, or girlfriend experience with one of our naughty angels? If this sounds good to you, please do not hesitate to get in touch to give yourself the degree of pampering you have been thirsting for.
If you are seeking same-day service for a party, we can accommodate this as well. With limited time, we do all we can to make every detail play out to perfection. We do recommend you plan in advance whenever possible. We understand that calling far in advance is not feasible in every instance. So, once you place the call, even if we have but an hour to set the wheels in motion, you will be pleasantly surprised by what we can pull off with minimal advance notice. When eye candy is on the agenda, we are your outlet for the crème de la crème of visual delight. There is no finer source for the right kind of ladies to get your party in high gear with a classy touch! Attendees will thank you several times over for putting such thought and creativity into the affair.
Delight in Variety
Back during the website's peak in popularity, Redbook escorts in Vegas were delightfully varied, and the plethora of options intrigued the site's regular users. A popular misconception is that Vegas escort services lack the same sort of variety. That may be true of some lesser-known agencies, but not here at Bunnies of Las Vegas. Our lineup of lovely ladies impresses even the most selective gentlemen. Blondes might be the most popular playmates, but there is something to be said about the wide-ranging selection of dark-haired darlings we refer. Some of the most exotic women found here boast dark tresses, and their ethnicities are awesomely varied. Do you have an interest in an Asian vixen, Indian goddess or striking ebony bombshell? Take a look at the profiles of our prolific entertainers, and select a special someone who can create a magical escape, right there in your room.
Among our angels, you will find MILF hotties who have a lot of exuberance to bestow, as well as college-aged Vegas escorts who are the sort of girl a man dreams of seeing in the buff. A young miss who is bursting at the seams with sexy energy is the finest type of girl to watch shed her layers for you in the privacy of your room. Whatever category of female turns you on, let us assist you in dialing in the perfect private strip show. You will not be disappointed, as this type of show exceeds the allure of what is found in Vegas strip clubs. You cannot customize a striptease at a gentlemen's club, but when you call us, you are able to lodge specific requests concerning physical attributes of your dancer as well as clothing preferences, should you desire a certain look.
Fantasy exploration is embraced by entertainers found here. If you are interested in something specific, such as a Dominatrix Vegas escort, we have a stern dame to send your way! Private strip shows can have any sort of tone you desire, and guys seeking to be dominated by a mouthy Mistress, in a striking leather ensemble is not uncommon. If you can imagine it, we can help you create it with the assistance of our creative dancers. If your lust dictates two dancers, we are pleased to send two playmates who work very well as part of a pair. In this city, anything goes, and you are able to experience the sort of rousing show you have only imagined. When you trust a first-class entity to make it happen, there are few limits to the fun to be had as you revel in a looker slipping out of her clothing to share her talents with you in a private setting.
We would like to thank you for your interest in Bunnies of Las Vegas. We aim to please with every call, and companions found here are top-tier temptresses who are the sexiest private strippers Las Vegas has to offer. We welcome any questions and all requests. You can contact us at 1 (702) 300-3000 or email: rsvp@bunniesoflasvegas.com . We are here 24/7/365 to send an obliging sweetheart to your room. There is no time like the present to reward yourself with a scintillating private show. You will find no other company who is more dedicated to a man's pleasure, and we look forward to introducing you to our trademark brand of sexy.