The landscape of escort ads in Vegas is unlike any other in the country due to the staggering number of annual tourists we welcome every year. First-time visitors are normally surprised at the level of attention-grabbing advertisements populating Las Vegas Boulevard. From moving billboards, to the infamous handbills, or escort cards, being peddled on the Strip, escort ads are everywhere, and there is no denying they are as tempting as they are plentiful. Is this the first time you have visited, and you find yourself wondering just how common hiring an escort, or private stripper, is? The plethora of escort ads are indicative of how common it is for gentlemen and couples to hire Vegas escorts to perform private strip shows behind closed doors. If you are hoping for a sizzling show in the comfort of your accommodations, you are in good company!
At Bunnies of Las Vegas, we furnish the hottest sort of in-room entertainment, in the form of sizzling dancers who put a creative twist on every encounter. There are other services in town, and websites dedicated to promoting escorting, but you will have a difficult time locating a service as genuine and dedicated to client satisfaction as we are, and have been for years. We aim to please with every engagement, and we are here 247/365 for whatever you thirst for in the area of jaw-dropping women bestowing the most scintillating private strip shows. Call us at 1 (702) 300-3000 or email: rsvp@bunniesoflasvegas.com . Additionally, you may use our contact form over on the righthand side of our site if you would rather. All contact remains confidential. Calling yields the fastest response, but we respond to questions and requests received via message in a short amount of time.
Las Vegas Escort Options
You are encouraged to browse the wide-ranging topics we cover in escorting articles posted to our website if you have general questions about securing attention from a private dancer. If this is your first foray into specialized fantasy fulfillment, it would not be surprising if you are feeling overwhelmed by all the options laid out before you when you began your search for a sexy and secure encounter with an escort. Though there are many stunning women in this thriving metropolis, there are essentially two main ways to meet escorts in Vegas. The first of them is through an agency, such as Bunnies of Las Vegas. With an agency, you meet performers who have been vetted by the company to ensure they are licensed, which means they are of the legal working age of 18 and above. The peace of mind that comes with this is unmatched, but keep in mind that not all agencies are created equal.
There are many escort services in Vegas, but few of them go to the lengths we do to provide the upper echelon of female companionship. When you insist on a playmate who is the total package, you must align with an entity that only refers captivating dames who offer charming wit along with smoldering sexuality. Especially if you extend your date to include a social outing, you must invite someone who is more of a flirty conversationalist than a wet blanket. Awkward first dates are the worst, and if you find yourself sitting next to a woman lacking in personality, your Vegas GFE will be akin to the most uncomfortable of first dates. When you count on us to be your connection to an impassioned plus-one, you will not be left feeling bored or uninspired. Companions found here can be your afternoon date at a popular Vegas party pool, or your elegant accessory at a high-brow function. The date is yours to design when you opt for an extended girlfriend experience.
Besides relying on a top-tier service to be your source for the tantalizing strip show you seek, you could use an escort finder website. Such websites are used by independent escorts in Vegas to promote themselves. You will find some of these ladies specialize in certain areas such as entertaining couples, Dominatrix performances or GFE. If you are looking for someone in possession of a certain expertise, you will more than likely find her here among our beauties. We make sure to have a variety of talents represented in our collection of VIP bombshells. We will have already made certain she really does excel at what she claims to. This is never assured when you utilize an escort finder site, just as there is no guarantee she will be licensed as an outcall entertainer. There are many online platforms that cater to the escort advertising niche, but few go to great lengths to verify age and licensing. This is so important when it comes to you fully enjoying yourself, without worrying that your private stripper is or is not meeting exact requirements laid out for her line of work.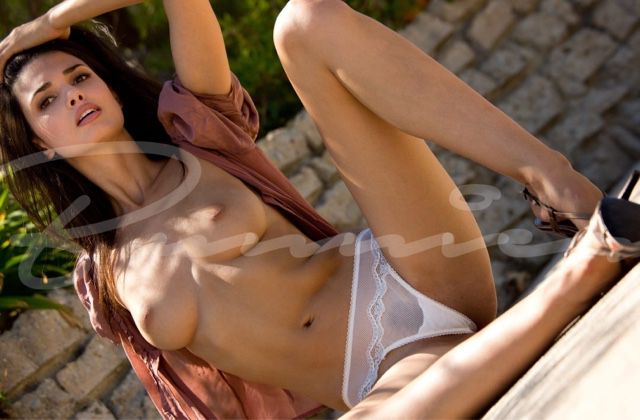 If you are interested in knowing which are the main websites that offer escort ads in Las Vegas, the following list details many of them. We have excluded the short list of online classifieds who no longer host adult entertainment advertising sections, but did at one time. These include Craigslist, Backpage and myRedBook. All of these rose in popularity among providers and clients in their heyday. However, due to their failure to properly screen those who were placing ads, and thoroughly examine what they were really offering, legal woes were soon a reality. Craigslist operates as a general online classified, and so does Backpage, but the adult sections of both have been removed. Redbook was entirely dedicated to the reviewing and advertising of adult services, and that website was seized by authorities and permanently shut down in June 2014.
The following are the most populated online communities that still list escort ads in Las Vegas at the time of this writing. For anyone currently researching how to become an escort, there are details about each site's value from that end of the equation as well:
Eros In a time when escorts can no longer promote themselves on Backpage and Craigslist, Eros will likely rise in popularity among independent escorts in Vegas and in other areas with a multitude of adult entertainers. Clients are granted free access to ads, but advertising is not free. Though the site does not go into specifics about pricing for escort ads, anyone interested is encouraged to reach out to discuss their particular advertising needs, and a company representative will discuss options on an individual basis.
Sexy Escort Ads The company Sexy Escort Ads offers free escort ads in U.S. cities and beyond. Entertainers are able to post their ads for free, but if they maintain a personal website, they are asked to link back to Sexy Escort Ads on their main page or on their links page. In the company's escort ads FAQ section, they state that they profit from selling ads for companies in various fields of interest for adult surfers, which is the case for most companies who offer free escort ads in Las Vegas. Clients are able to browse entertainers for free, but they are required to first register with the company.
Le69 describes themselves as an escort portal and offers free escort ads, but ad placement is based on a points system. Points are awarded when more content is added to profiles, such as photos and client reviews. Le69 encourages the submission of client reviews, which means advertisers are basically incentivized to have reviews posted, so this could breed a climate where fake ads are placed. This belittles the nature of having a review process in place. In addition to having a complete profile, advertisers can buy additional points, to make their ad appear higher on the list.
Pricing is said to vary, depending on one's location. In Las Vegas escorting is a competitive industry, so it is safe to assume that advertising on Le69 in Vegas is pricey, compared to other major American locales. On every city page, Le69 features six paid profiles that are visible on all the city pages, including profile pages. Entertainers are encouraged to inquire about pricing, should they wish to be featured on the fixed background. Clients are free to browse Le69 escort ads without registering.
City Vibe In Las Vegas, City Vibe is free for clients, and can be free for entertainers who place basic escort ads. Premium ad placement is available for $125 per month, and the site also offers what is referred to as an add-on, which is selling banner ads that are seen on the top of each city page. In addition to Las Vegas, City Vibe has a presence in cities throughout the United States, as well as in select cities in Mexico, Germany, Australia, Canada and the UK.
P411 officially called Preferred411, describes itself as a screening service for individuals seeking upscale adult companionship. P411 appears to require age verification documents in order for one to place an ad. While there are free options, they do make upgraded advertising options available. To be considered for a free escort ad, entertainers must not only provide age verification, but they must also have good reviews posted by established reviewers or have a well-established client vouch for them.
The downside on the client end, is that client memberships are $99, payable by Visa/MasterCard, Bitcoin or money order. In their effort to properly vet both sides of the equation, the company states that client applicants must be verified through provider references or through employment information. Worth noting is that if personal information cannot be verified to the company's satisfaction, applicants will be denied membership, and their membership fee will be forfeited. Not everyone feels comfortable going to such lengths to utilize a paid membership service, especially if one is seeking an escort in Vegas while here for only a short while. Those interested in utilizing P411 in Vegas should plan in advance of their vacation, as it seems as if the verification process is not an expedited one.
Girl Directory Vegas escorts have free advertising options on Girl Directory, and client profiles are free and only require email verification. This escort finder site operates a bit like a social networking platform, as escorts and clients can become "friends" on the site, and individual profile pages have news feeds where status updates and comments can be posted. Should you sign up for a client profile, be sure to select a pseudonym instead of using your real name as a username.
Best GFE in Vegas, and other major cities in the U.S., Canada and Europe, is essentially an escort finder site like the others, despite the fact the name suggests only women specializing in girlfriend experiences post ads. Free memberships are bare bones, but the company describes enhanced escort ad packages. These include access to a member forum and unlimited private messaging. One notable distinction about Best GFE is their online forum, which comprises discussion threads concerning industry-related topics as well as general subjects, such as sports, politics and entertainment.
There are a few other sites featuring escort ads in Las Vegas, but some are not worth listing due to the fact they are too all-encompassing, in that they include links to online dating outlets or listings for webcam performers. Some use the term free loosely, and appear to be free, but then subject users to pop-up ads, thereby creating a spammy vibe.
The above websites were listed as a general guide for those who still think hiring an independent girl feels like the best option. Keep in mind, the biggest drawback to independent dancers, outside of the fact they are not age-verified, is that websites that host escort ads for independent girls do little to nothing to ensure their ads are truthful. A girl might advertise that the photos on her profile are her actual photos, but upon arrival, you find out they were her real photos, only they were taken ten years prior! Do not let a lady separate you from your money if she has been less-than-sincere. Remember, you have no recourse if you have selected the wrong sort of girl. There is literally nobody to call to report ill behavior if she has been deceptive, disappointing or unreliable in any way. That is never the case when you trust your good time to a well-known, trusted escort service such as Bunnies of Las Vegas. On the very slim chance you feel another girl would be a better fit, we will send someone else to your door, no questions asked. We want you to call us every time you are in town, and for this reason we go above and beyond with every interaction.
Escort Ads and Teaser Pricing
Some who are well-aware of the drawbacks to hiring independent escorts in Vegas ignore warnings because they are on a quest to save money. The best way to compare escort prices in Vegas is to compare your adult excursion to fine dining, as you get what you pay for. If you go with low-toned entertainment to save a few bucks, your private show will be nothing more the fast food version of the adult industry, when, for just a little bit more money, you could have a five-star dining experience. Will you find independent escorts who are cheaper than someone referred by an agency? Yes, you will, but you must be so careful and ensure she does not have associations to local pimps or a string of poor reviews trailing her.
We pride ourselves on being affordable to men from all walks of life, despite the fact we have our share of high-profile clients who come back to us, due to our unwavering dual dedication to discretion and passion. Women showcased here are the real deal. They can rub elbows with anyone, and be right at home, just as they are at ease shedding their designer ensembles in private for men who deserve the very best in female attention. Look at the profiles of our diverse dolls. There are women from all corners of the world, and every last one is dynamic, intriguing and attractive. Not to mention, they are intelligent and well-versed in the ways in which to charm refined gentlemen.
On the subject of pricing, you must be aware of teaser pricing on the Strip, most often found on billboards all over town and on escort cards handed out on sidewalks. Do not fool yourself into thinking you will have a girl perform an extended private strip show for under $100 in Vegas. That is not going to happen, but one would not know that from looking at brazen advertisements strategically situated throughout our main streets. The teaser prices get a girl to one's room, but everything beyond her arrival is going to cost more money. There are no exceptions to this, so do not think that you are going to charm your way into striking a deal. As much as select escorts enjoy their occupation, not one of them is in the business of giving away their time for free.
Unrushed, Upscale Enchantment
Independent performers take care of their own promotion. Given the profusion of escorts in Vegas, if a girl does not spend money to market herself, she is not going to generate much interest. Her escort ads will become buried in the sea of paid listings. No matter how hot a girl is, she must work hard to promote herself if she is working solo, and for this reason, independent escorts rush time with clients much more often than girls referred by a service do. When you ask for a young miss profiled here to pay you a visit, you can count on her to be there for as long as you would like. She will not be a clock-watcher or rush you. Her striptease can be as saucy and extended as you like.
If you are a vivacious woman thinking about working as a stripper, we would love the opportunity to discuss your intent and explain what is required of the amazing women showcased here. We seek out engaging personalities who delight in every aspect of being a pleasure tour guide. Any questions you have can be answered by us, so reach out to us if you are hoping to become part of our lineup. You will appreciate having a first-rate service handling marketing and scheduling for you, as this frees you up to do the things you enjoy doing, instead of worrying about significant aspects of the business end of your career.
We take great pride in offering an impressive reserve of ravishing dames to discerning gents who refuse to lend their time to average entertainment. Ladies unearthed here are an intriguing combination of college coeds escorts, inspired seasoned sirens and every age in between. From dark-skinned temptresses, to blonde Nordic types, you are certain to discover your favorite flavor among these perfect tens. Take a long look at the bios these ladies have posted, replete with sexy photos and insightful information about what makes them the thriving women they are today. These girls deserve more than a second look. They deserve to be invited to a man's room to share in a joyous rendezvous while bestowing the most rousing sort of private show.
Gentlemen, we thank you for your interest in our service. Hopefully you have recognized the merits of trusting a service over rolling the dice on an independent girl. If you are still uncertain, or if we can help you in any way, or assist you in reaching a decision on how to spend the next couple of hours, please reach out here, via email: rsvp@bunniesoflasvegas.com or by calling 1 (702) 300-3000. We look forward to assisting you in paving the way to your pleasurable escape. You will find no other service as devoted to your enjoyment as Bunnies of Las Vegas.