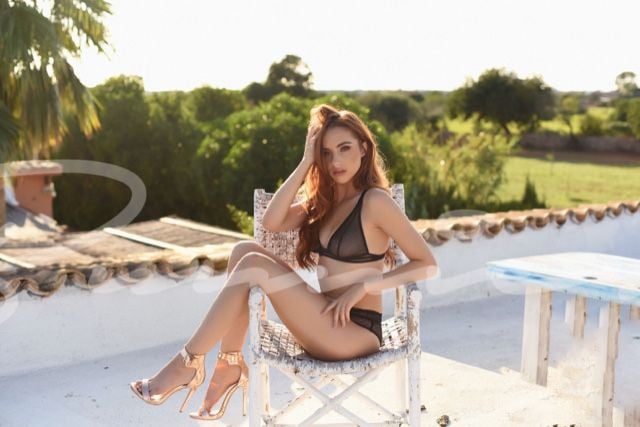 Redheads have always been known for their fiery personalities, and Katie is no exception to this. With long, auburn hair and milky white skin, she is quite the vision. Her bare, fit body can be dancing around in your dreams long after you spend time with her.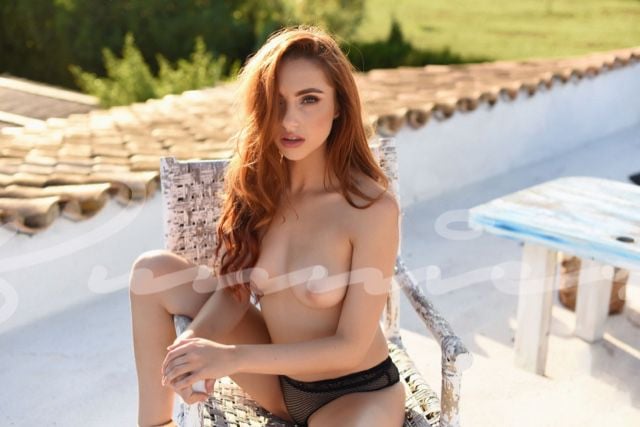 She's a fitness buff, which is obvious from her lean frame. She loves to spend time at the gym. She's also graced the covers of a number of fitness publications. She's used to being in the spotlight and can pose for plenty of provocative photos for you, ensuring that you have some wild memories of your time with her in Vegas.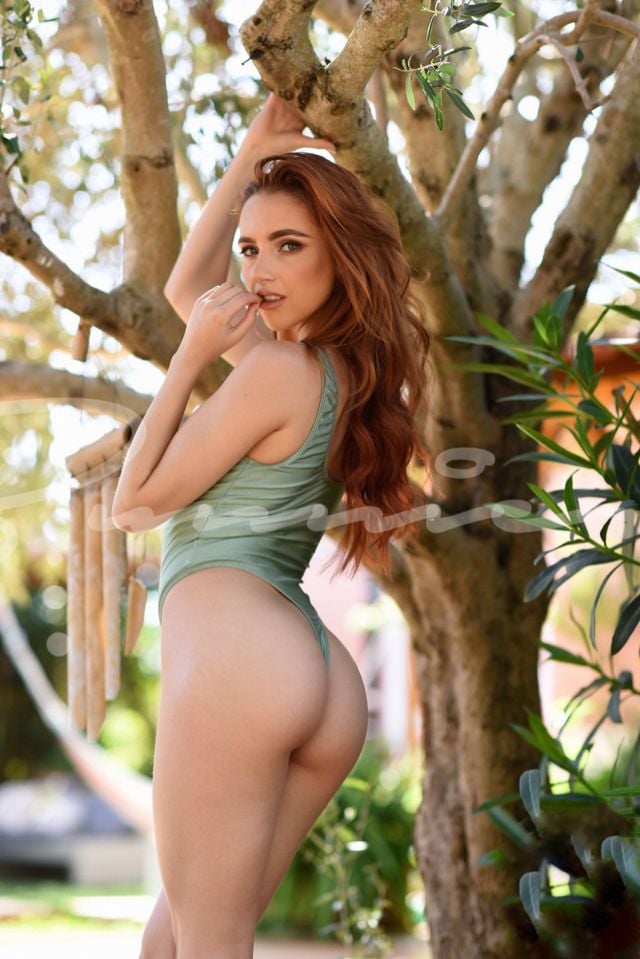 Katie is also known for being a witty conversationalist. She can talk to you about anything and everything. It's a great way to break the ice. She is a social butterfly, so you can bring her to a work function and know that she will be able to get you into any conversation in the room.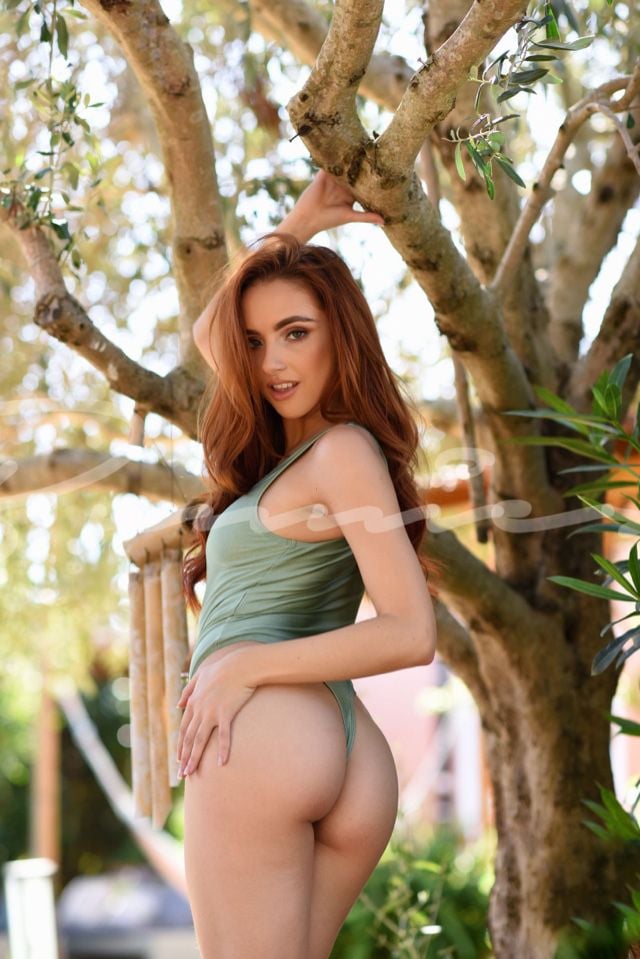 Of course, you may not want to spend all of your time out on the town. She'd love to show you just how much of a firecracker she can be. Invite her up to your hotel room and lock the door. Open up a bottle of bubbly and ask her to make herself comfortable.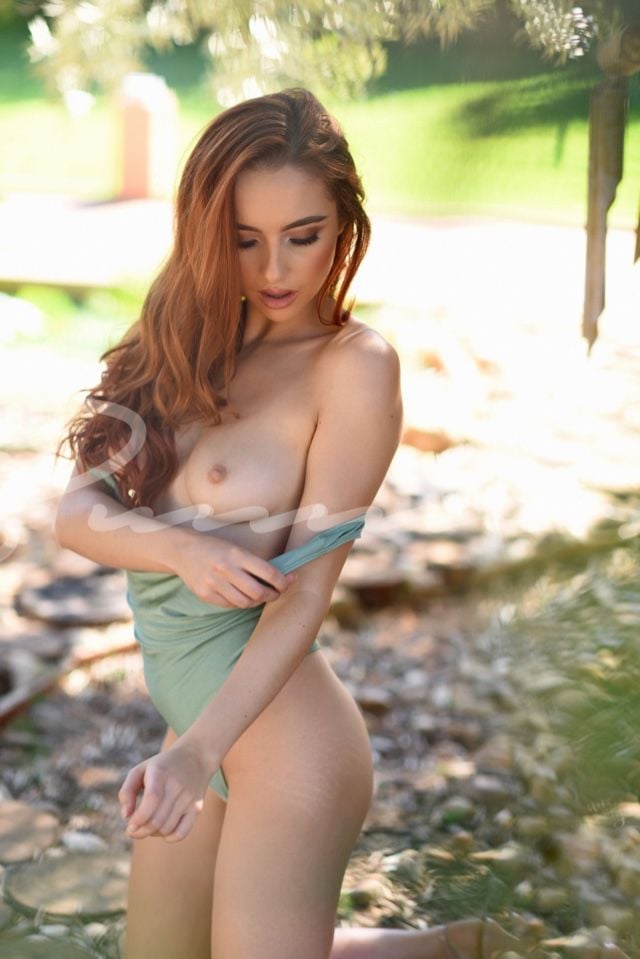 Just sit back and watch her perky breasts bounce up and down as she dances around. She may also decide to strip down and soak in your tub. You can arrange it so that she arrives at your hotel room before you do. She'll stand up from a bubble bath to give you a greeting to top all greetings. It can be just what's needed to relax after a long day at the office.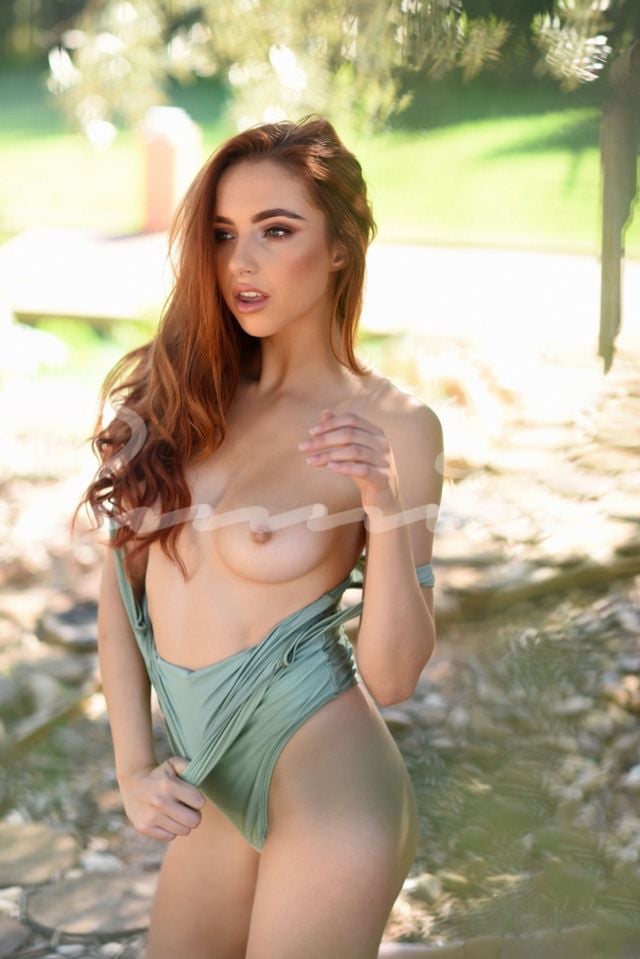 Katie loves to role-play, too. This is a great way to breathe life into some of your wildest fantasies. She can be a sexy nurse, a virginal schoolgirl, or even a naughty babysitter. She has a lot of costumes, so put in your special request so she knows how to dress for the evening.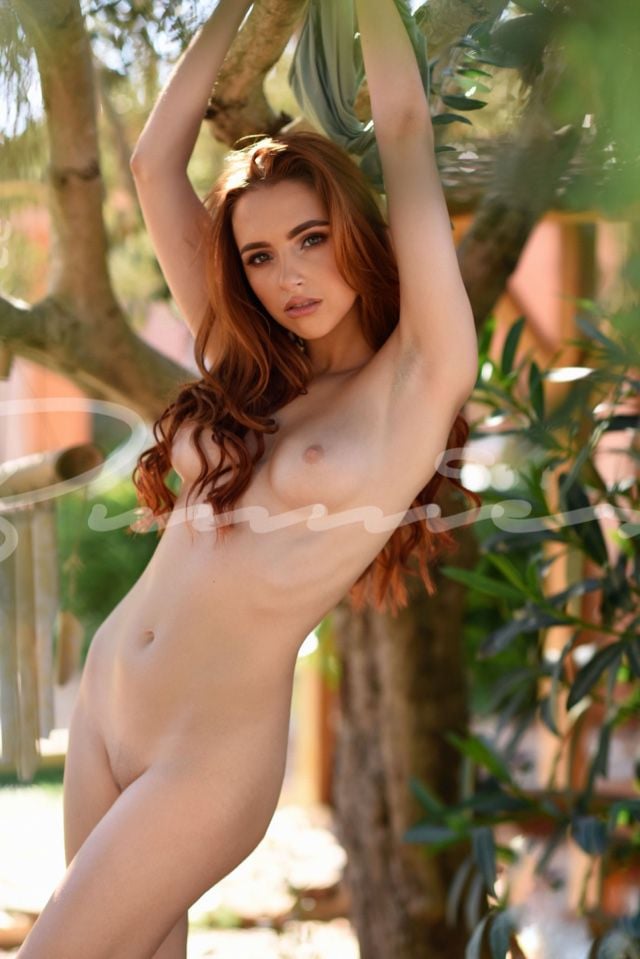 It's going to be fun when you have this sexy playmate standing in front of you, demanding your attention.
What to Expect. Katie is a sexy redheaded escort who has learned that she enjoys making erotic connections with older men. She has quickly found out that she doesn't have many limitations, either, ensuring that she's a blank slate for the fun you want to have. With her auburn hair and her kinky smile, she's a dream come true when you want to have a night of wanton fun in Vegas.