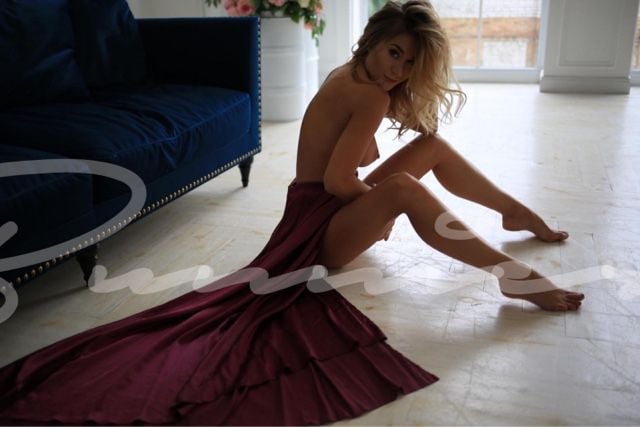 Gene is a sensational escort in Vegas who can rock your world. She's an all-star with her blonde hair and blue eyes. At 22 yrs old, she exudes more confidence than you can imagine. She's tall, standing at 5'7, and even taller when she's wearing stilettos.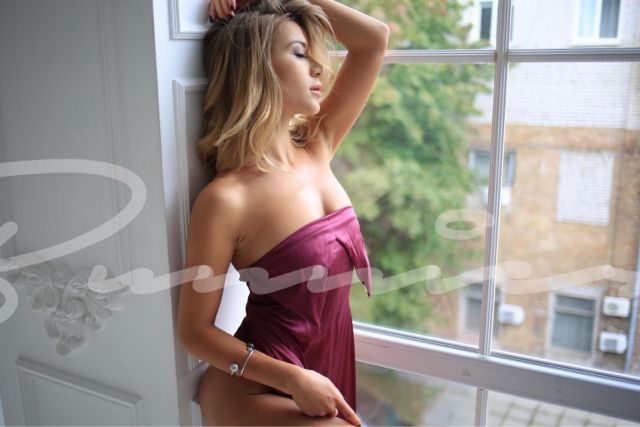 Her body may cause you to stutter, especially when you notice her 34D breasts pushing against the fabric of her dress. If the two of you get time at your hotel, she may show off those breasts in other ways, such as by revealing a corset, a push-up bra, or flinging it all to the side in a sultry striptease that will leave you hot and bothered.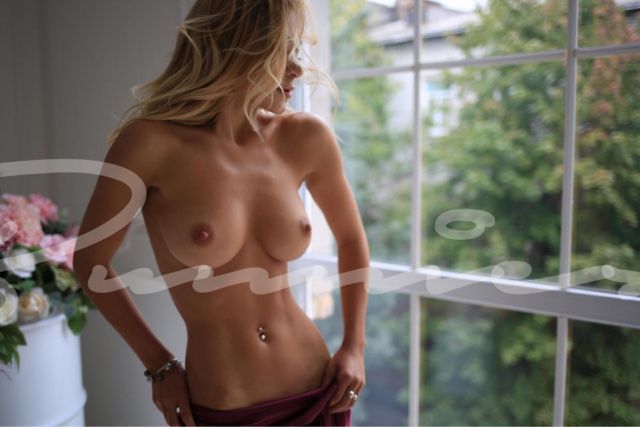 Gene has a dominant personality and is thirsty for action. She has been in Vegas for years now and loves all of the excitement. She can show you all of the top tourist spots or take you through the underbelly of the city. If you want to try something a bit naughtier than what you're used to, she'll show you the gentlemen's clubs or even the swinger bars.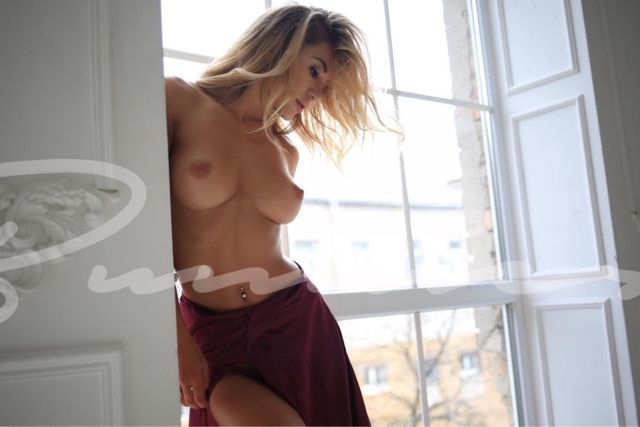 This beauty strives to look her best for you. She likes to pamper herself at the spa, getting massages and manicures. She has learned quite a bit from the massage therapists and has some talented hands of her own. Her roommate is an exotic dancer and has taught her a few moves, too.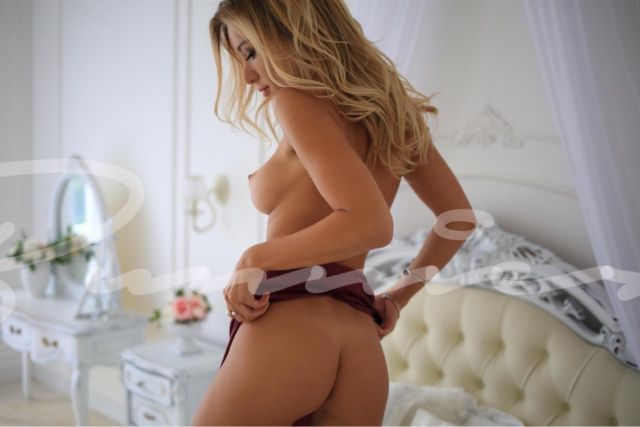 Gene loves the touch of a woman and plays well with some of our other Bunnies. If you want to bring a fantasy to life, there's always the possibility of booking with two escorts. Gene can show you just how naughty she can be.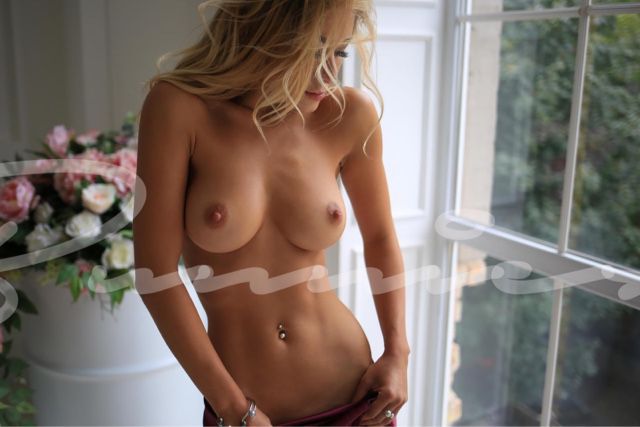 Gene's a foodie and loves going to some of the celebrity chef-owned restaurants on The Strip. She is an avid cook, too. She finds it highly erotic to try new foods, especially blindfolded. Speaking of blindfolds, she has quite a few props that she can bring with her to heat things up between the two of you. Make a special request and she can pack a bag full of goodies.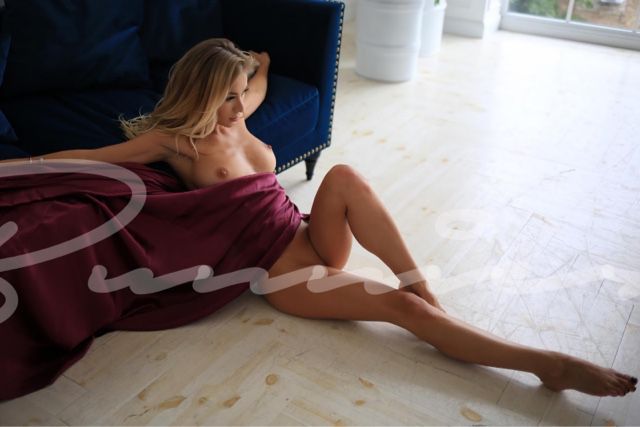 The way to this girl's heart is by being a gentleman. While it's not necessary to "woo" her, she certainly doesn't mind the effort. Order up some champagne to your hotel room or visit a wine bar to get to know her. Especially if you book for an overnight, you have plenty of time to discover all that she has to offer.
What to Expect. Gene is blonde with blue eyes and a killer smile. She's content with being an escort and giving her full attention to her clients. She's got a wicked sense of humor and a body that's full of temptations. She knows the way to your heart and is prepared to do anything to put you at ease.