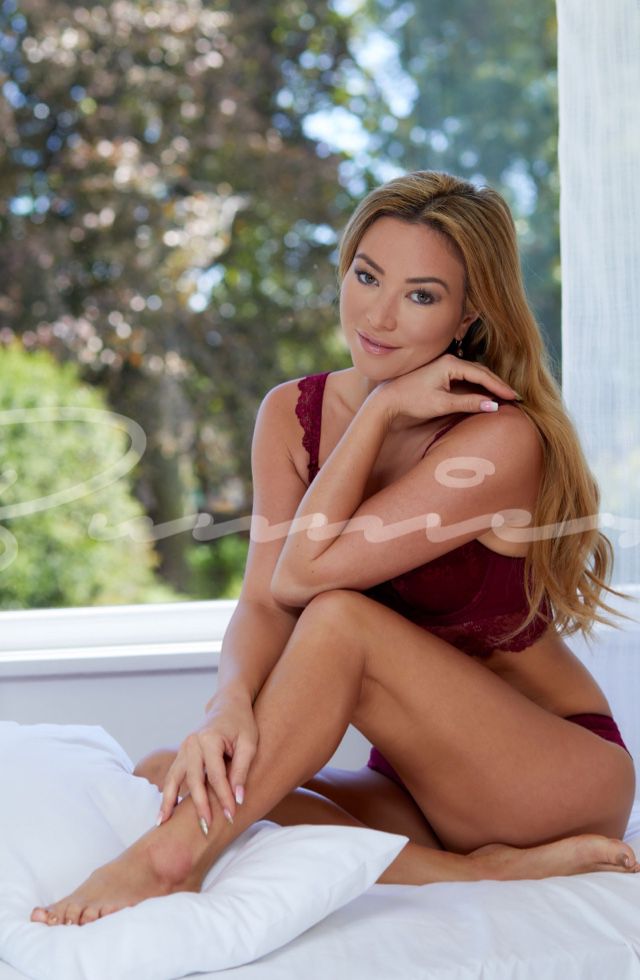 Bridget is the ray of sunshine that you need to invite into your life. With a perfectly slender waist and a gorgeous bust, she is the sight of perfection. This petite beauty knows how to show off her figure in the most flirtatious of ways. Whether she is sunbathing at one of the rooftop pools or sliding off lacy lingerie during a striptease, she is mesmerizing.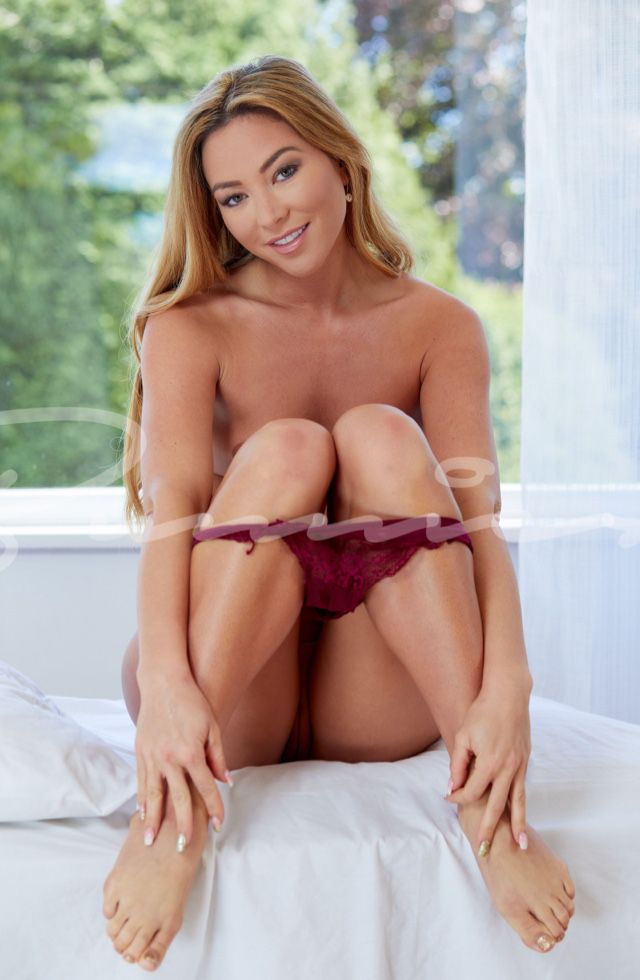 You won't be able to get enough of this California girl. She spent most of her teen years enjoying the waves in Malibu. As soon as she turned 18, she escaped her parental units in order to spread her wings in Vegas. She quickly found several roommates, all of whom were exotic dancers. She has learned some incredible moves and would love nothing more than to show them off to you when the two of you spend some private time together.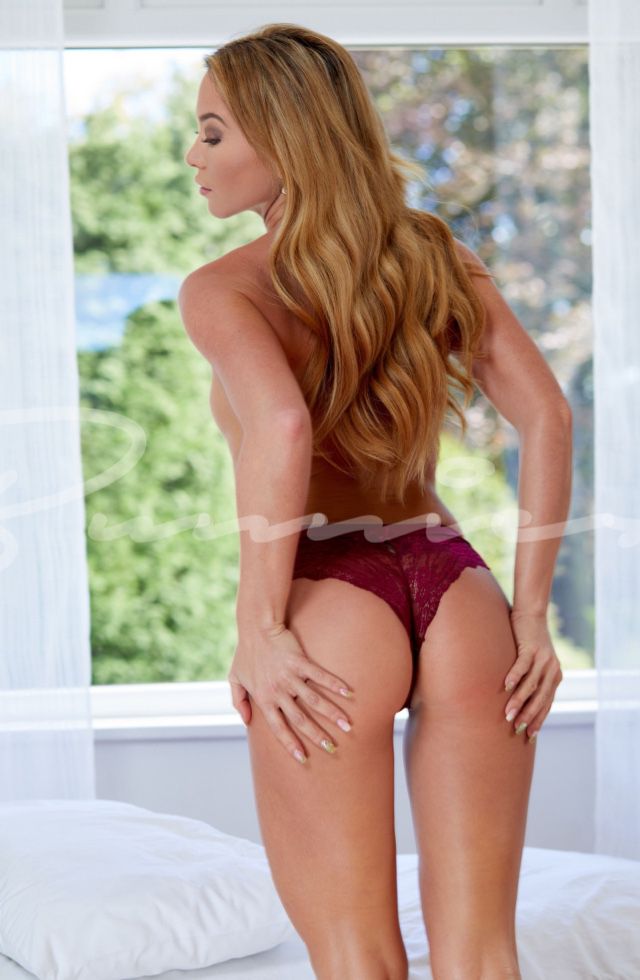 Bridget is eager to learn new things. You may want to show her a thing or two, such as if the two of you do some role-playing together. Seeing her as a sexy schoolgirl can be your complete undoing. She wants to show you a good time and will do anything in order to put a smile on your face.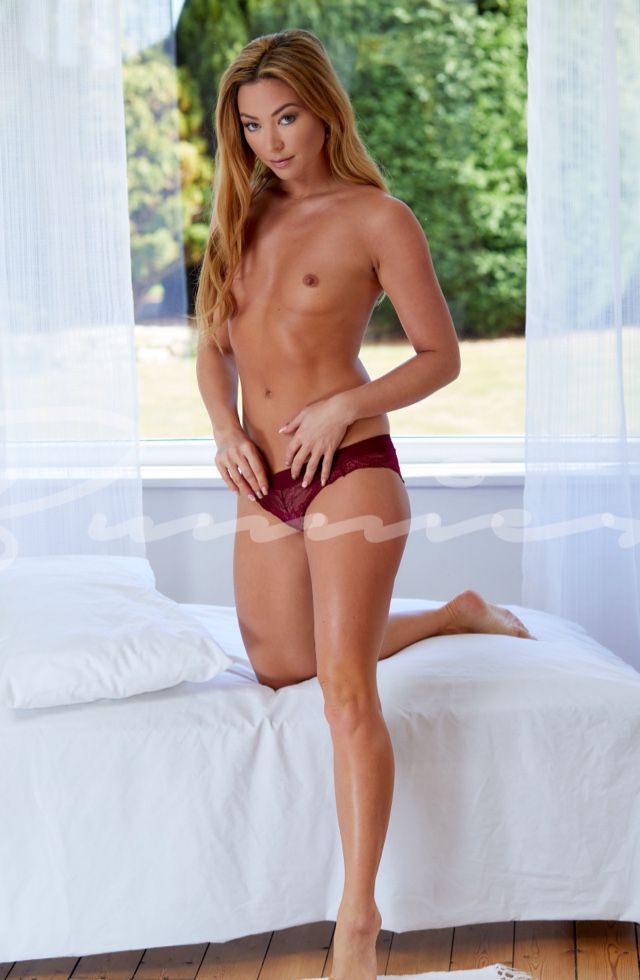 She is still learning all of what Vegas has to offer. This means that the two of you can explore Sin City together. Make dinner reservations at one of the top-notch restaurants or bump and grind at one of the hottest new nightclubs. Bridget will do her very best in order to keep you entertained.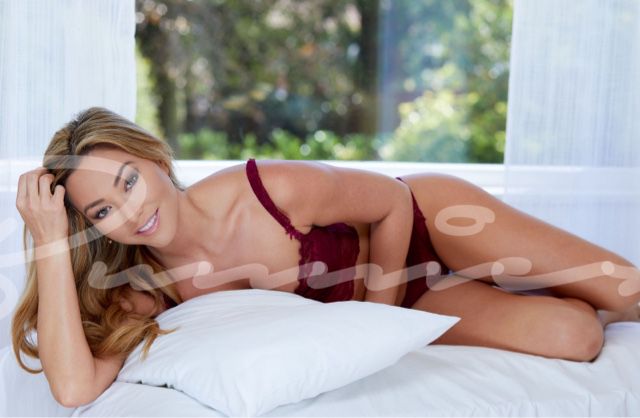 This blonde escort is full of energy and will keep you on the go. You will forget about all of the stress you have been under because of her ability to keep you focused on her throughout the night. She also has full availability, allowing you to book with her for as long as you desire. She can be the first person you see in the morning as well as well as the last one before you close your eyes for the night.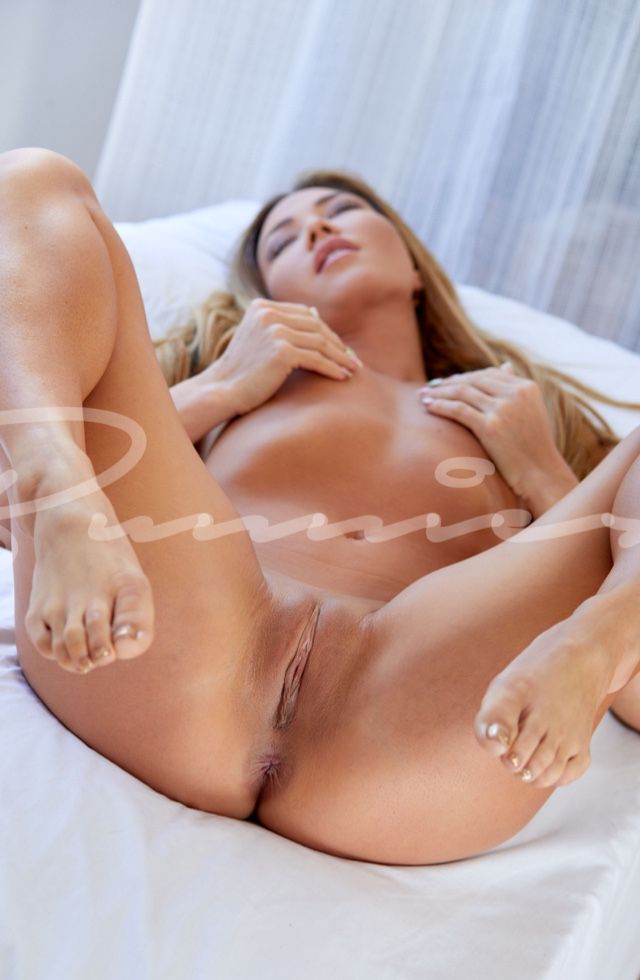 Meeting Bridget can be the highlight of your trip to Las Vegas. Spend an hour or more with her and she will show you why blondes have more fun than anyone else. She is absolutely addictive so don't be surprised if you feel the urge to come back for more.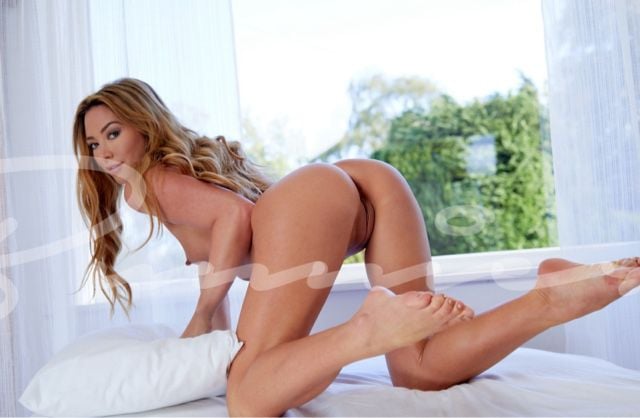 What She Has to Offer. Bridget is all about living in the moment and having a good time. The blonde bombshell has an incredible figure. Her sun-kissed skin is soft. Plus, she has plenty of short skirts and string bikinis in order to show off her curves. She will keep you entertained hour after hour, allowing you to have the time of your life in her company.