Are you curious about the stunning escorts in Las Vegas who are absolute beauties with more to offer than a pretty face? Shemale companions are feminine girls who are perfect for the gentleman desiring adult entertainment from a womanly presence who also knows what it's like to be a man. The definition of a shemale escort in Vegas is a person who not only identifies as female, but has gone through surgical procedures to add breasts to her physique. Unlike transgendered escorts, shemales wish to maintain their male genitalia.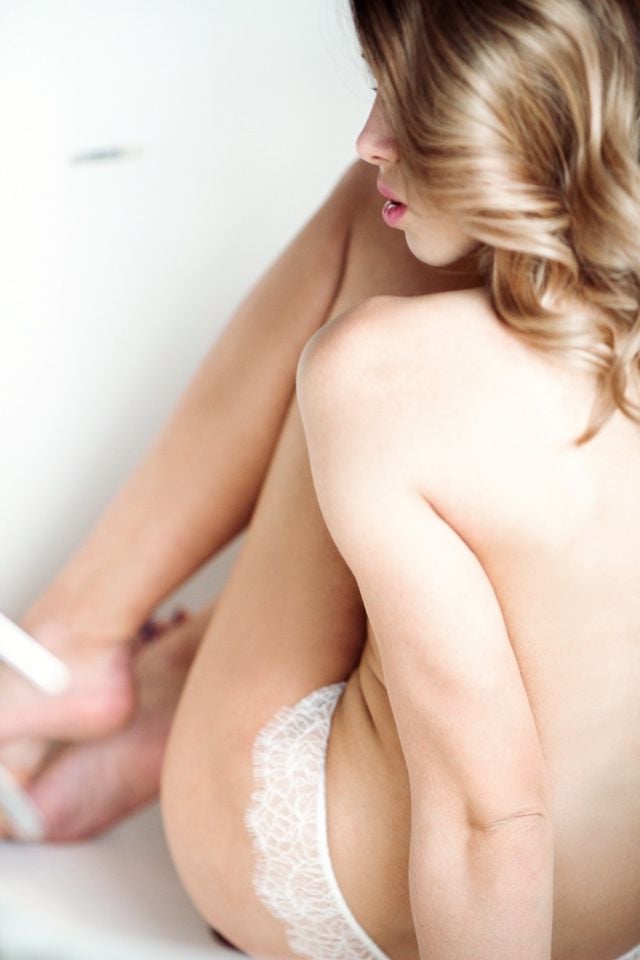 Why Do Men Seek Shemale Escorts
Men seeking shemale escorts in Las Vegas do so for a variety of reasons. Many are attracted to the taboo nature of the encounter. Some are attracted to anything deemed taboo by the masses. Spending time with an upscale shemale escort in Vegas is considered taboo by most, and that is what makes it fun for the sexually daring! Indulging in a private rendezvous with someone possessing an unconventional sexual orientation displays a definite security in one's sexuality. It can be thrilling to tread unorthodox waters when it comes to sexual preferences.
Other men, curious about their own sexuality, may opt to spend time with a shemale to gauge the level of attraction in an effort to better assess what turns them on. Society forces us to identify as straight, gay or bisexual. Not everyone fits neatly into one box, and that should be celebrated, not suppressed. The beauty of shemale escorts is that they are never compartmentalized into one category. Further, they do not judge those uncertain where they fit in the complicated world of sexual identity. Most subscribe to the theory that it's okay not to paint oneself into one identity or another, but rather embrace sexuality as a whole.
Satiate Curiosities in Private
Even men feeling a slight attraction to other men or a curiosity about sharing an intimate encounter with another man find shemales an escape. Exploring these curiosities without the experience having definite homosexual undertones is less intimidating. Shemales are highly effeminate as they identify as female but maintain their male assignment outside connecting to their femininity by adding full breasts to their body. They dress, talk and act like women, but have fully-functional phalluses. What a fun, inviting way to explore!
Should you find yourself wondering if you would be attracted to a man, but not wanting to request the companionship of a gay male escort, a shemale escort should fit the bill. You can find yourself aroused by her feminine approach to your encounter, as you've been aroused by females in the past. Then go on to enjoy your ladyboy's physical manhood to explore what has been previously hidden.
Loving Shemales for Their Ultra-Femininity
Men often confide that their sole attraction to shemales is the fact they are so feminine. Granted, at Bunnies of Las Vegas, you will find some of clethe hottest female escorts in Las Vegas. But what sets shemale escorts apart to a large degree is how they embrace their womanliness. Not only are they physically attractive, they leave nothing untouched in preparing for a lustful encounter. Their nails are painted. They don sexy stockings and lingerie. Makeup is applied to perfection, and they love being treated like the glamorous girls they are. This hyper-femininity is thoroughly rousing for men craving a heavy dose of sugar and spice!
Long-term relationships often result in the female partner neglecting certain commitments such as wearing sexy underthings, having perfectly styled hair and reserving sweatpants for the gym. Life becomes busy, and certain male needs may cease to be important. So as the electrifying first months of passionate sex with your better half eventually turn into sexually dormant years, you may find yourself seeking someone who exudes an abundance of femininity. Shemales are the definition of girlish while being sexually confident and not meek or mild. They are simply very soft and delicate. They crave the adoration of men just like any other female. Of course, we know where the big difference lies!
What Happens During a Shemale Escort Encounter
You are in complete control of what happens during the time spent with your shemale escort. You may go out to dinner or for drinks to break the ice and to allow you ample time to acclimate to the female presence before you. There is nothing socially awkward about the date because those around you will be unaware of what is under wraps.
Being alone in your room with your Vegas shemale escort starts off with her introducing you to her feminine wiles by dancing for you in the most provocative display of artistic expression you've ever encountered. As she's taking off her clothes and sauntering about the room, you'll be relaxed and aroused. Excitement will stem from knowing you are about to see her completely unclothed. Where the night takes you from there is up to you both, as you are granted full access to a heavenly form that is equipped to satiate all your desires.
If you are in Sin City and wish to explore fantasies of any kind, trust Bunnies of Las Vegas to refer the finest companions to meet your needs. Our LGBT escorts offer a uniqueness in their approach to scratching the itch you cannot scratch alone. Call us at 1 (702) 300-3000 to allow us to arrange a special visit for you today!