When you are living life to the fullest in Sin City, the urge to seek out romance is not uncommon. At every turn, you are able to revel in sexy escapades, so craving someone to share in the joy makes sense. For this reason, many guys traveling solo arrange for a GFE in Las Vegas. A GFE, or girlfriend experience, is an all-encompassing encounter with a polished playmate who is groomed to serve as a premier dating companion. There are no strings, just a fun, lively time that culminates with a private strip show in your room. What could be better than that? There is no trolling bars looking for a female traveler who is also hoping for company. All you have to do is reach out to us, and we will connect you to a date for the evening, no matter what is on the itinerary.
If you find yourself at a loss for what to do with your selected lady from Bunnies of Las Vegas, we have a few recommendations detailed below. Of course, you can check out most of the following suggestions solo, but you would have a much better time with a demure bombshell accompanying you on a local adventure. If an obligatory professional or social function is part of your agenda, and you would rather not go alone, you will not be outfitted with a more captivating plus-one anywhere else. The VIP companions showcased here shine in all situations, certain to impress those around you. You are always free to keep your beauty all to yourself, as you enjoy a personalized strip show in the comfort of your accommodations.
Best Vegas Restaurants for Couples
Those looking for something with Asian flair find the Wynn's Mizumi restaurant to be quite a visual treat in addition to the outstanding fare. The locale's design is inspired by Japanese motifs and is a nod to the urbanity of Japan's modern cities. Delight in classic entrées prepared using authentic Japanese charcoal grills while enjoying an inspired view of the restaurant's koi pond, private gardens and waterfall. Those willing to up the ante on romance can arrange for seating at the floating pagoda table, which sits alone on a floating wooden dock, near the pond's center. The tranquil setting is considered by many to be the leading al fresco dining in Las Vegas.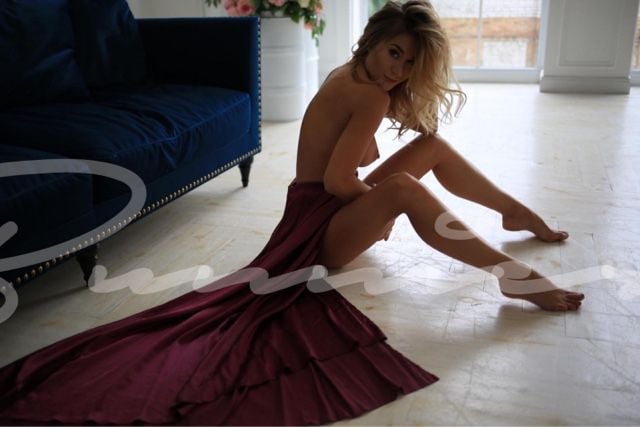 Those who appreciate all things French, find that the matchless French cuisine menu at Bellagio's Le Cirque fails to disappoint. As a branch of the acclaimed NYC landmark, Vegas' Le Cirque offers diners a sumptuous atmosphere under a silk-tent ceiling. Meticulous service, a restful quality and an impressive wine list have made Le Cirque a go-to for discerning foodies for many years. This eatery remains a favorite of one of our palatable blonde Vegas escorts, Gene. She has taken many courses in the art of cuisine, and Gene is the gal you want by your side if you wish for an engaging date who also happens to be a credible foodie.
Those worried about conversation flowing find the breathtaking views at the top of the Stratosphere to inspire dialogue, as the hotel's top floor restaurant revolves 360 degrees every 80 minutes. Stratosphere's Top of the World restaurant is located more than 844 feet above Las Vegas Boulevard and offers patrons an exciting menu. As the only revolving restaurant in Las Vegas, Top of the World provides unique dining that is described as an absolute indulgence. Romantic backdrops during early sunset dinners, or at night when the city is all aglow, are a given.
Casual Las Vegas date Ideas
The High Roller observation wheel, measuring 520 feet in diameter, grants passengers an amazing visual tour. Though each cabin holds up to 40 people, twosomes can make their experience at the world's tallest observation wheel more special by taking advantage of the distinctive chocolate-tasting package offered on Thursday evenings. Those who indulge in this romantic package sample Ethel M Chocolates, paired with their choice of white or red wine, as a chocolatier ambassador details the origins and creation of the confections. This is a sweet way to launch an evening of romance if you opt to see some of the city with your sexy knockout before retiring to your room for your private show.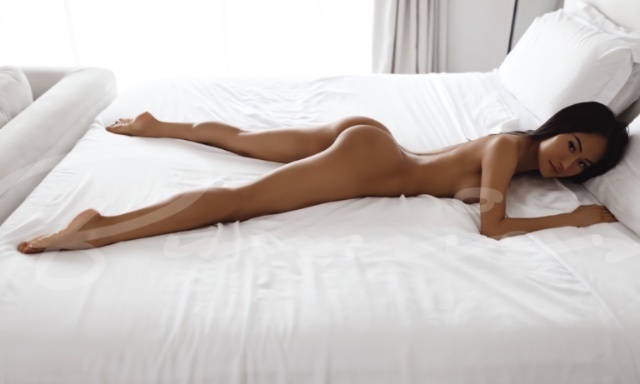 Art aficionados are encouraged to consider taking in the Bellagio Gallery of Fine Art, which has featured works by Warhol, Picasso and Van Gogh. Of course, the fountain shows in the front of the hotel are a must while you are there for the art. To extend time at the Bellagio, couples are encouraged to walk through the floral exhibitions at the Conservatory and Botanical Gardens. If you were to request a Bunnies stunner who appreciates art, the lovely Moon would come instantly to mind. This Asian Vegas escort is a painter who has had pieces featured in a few prominent art galleries in Las Vegas. Art lovers who also are fans of expressive and exquisite women find Moon to be delightful in every way.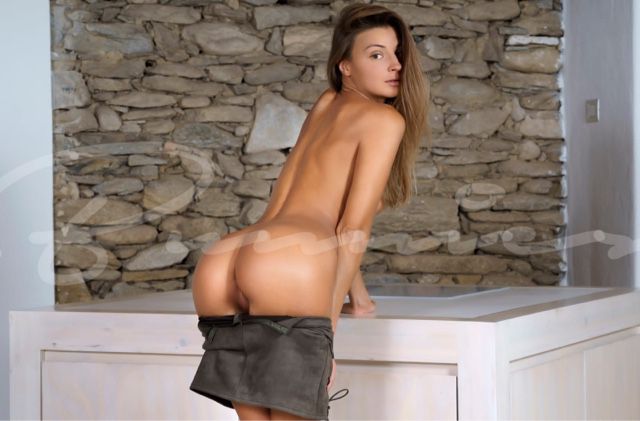 Adrenaline junkies are never at a loss in this pulsating metropolis. From the thrill rides atop the Stratosphere, to indoor skydiving in Vegas, there is something to push limits and create a worthy memory. If you have something unconventional in mind when requesting time with one of the Vegas escorts we refer, please let us know. There are no wallflowers among these beauties, but if your idea of a great time involves a ration of fearlessness, we can make sure you are outfitted with a suitable and sexy sidekick. One of the bold brunette babes profiled here is a quintessential thrill-seeker. Flawless Angelina describes herself as having a need for speed and adventure. She loves riding motorcycles and driving fast cars. Guys who adore gorgeous tomboys find Angelina to be the perfect playmate.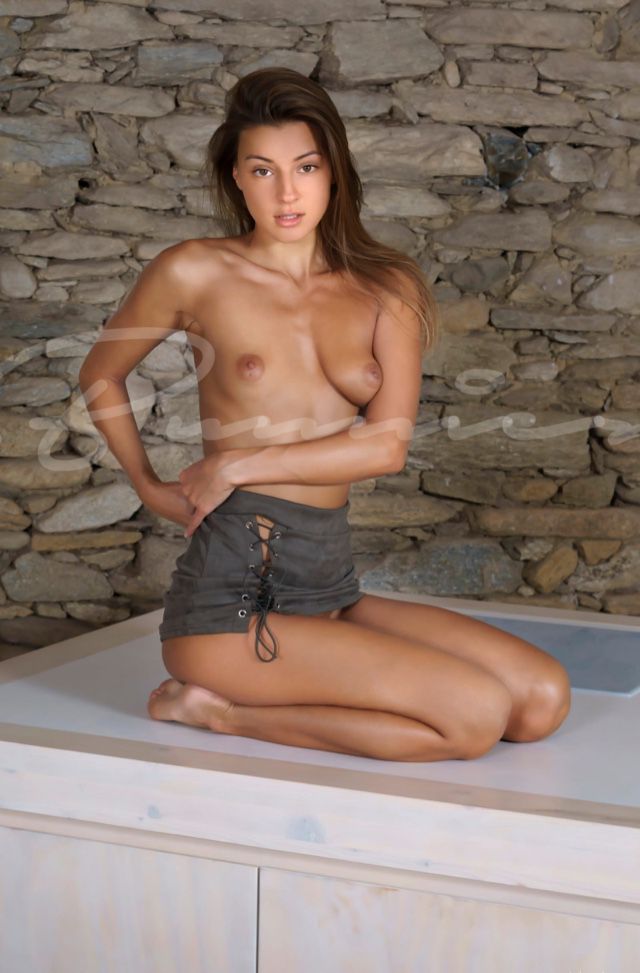 Those seeking a peaceful, yet passionate, environment in which to breathe in their beautiful companion, deem the gondola rides at the Venetian to be an alluring taste of Italy in the heart of Sin City. Couples take in the engrossing scenery as they float alongside the Venetian's Grand Canal Shoppes during the indoor tour, and during the outdoor cruise, riders glide along a lagoon at the front of the hotel. Upon cruising under each bridge along the route, couples are encouraged to kiss, following the Italian tradition. Blonde sensation Emma is our resident boat-lover, though she normally opts to day trip in her free time to Laughlin or Lake Mead, speeding across the water. She can also be a thoughtful bookworm, so there is little doubt that a girl like Emma would also be up for a romantic boat ride at a languid pace.
Unique Bars in Las Vegas
One of the best places to cool off on a hot night is Minus5°, a venue where everything, including seats, walls and drinking glasses, is made of ice. Sculptures and ice chandeliers adorn the locations at Mandalay Bay and Monte Carlo. These premium Vegas attractions successfully double as a spirited date locale. Chill yourselves inside the winter wonderland before returning to your room for a red-hot warm up, in the form of your private strip show. Experiences this interactive are not found when you visit a Vegas strip club, which is why so many men favor adding an outing before basking in a personal striptease.
Beer enthusiasts sing praises of Hofbräuhaus in Vegas, a beer hall that is a nod to the brewing excellence celebrated at one of Munich's oldest breweries. Creators have taken the four simple ingredients of barley, hops, yeast and water from Munich, to Las Vegas, in what is touted to be a true beer revolution. Authentic bands play every day of the week, and communal seating encourages socializing in a lively environment. Many of our down-to-earth angels would love to belly up to a table to sample Hofbräuhaus' offerings. One of the ladies among us who is always up for such an adventure is Irish lass, Erin. Her hourglass figure will catch your glance while her humor and wit hold your attention. Without a doubt, illustrious Erin is one of those girls who can dress to the nines for any event, but have just as much fun tossing back a beer.
One of the best outdoor bars in Las Vegas is Harrahs' Carnaval Bar. It is located outside in the Carnaval Court and presents live bands and DJs, day and night, for those looking to sample libations in a lively, open-air setting. The flair bartenders assist in setting the tone for this party atmosphere that is a great spot for feeling the pulse of the city with someone special. If you happen to be in town for a bachelor party, this is a great place to warm up for a private stripper show later, in your suite, with your band of brothers taking in the talents of one or more of the party strippers featured at Bunnies of Las Vegas.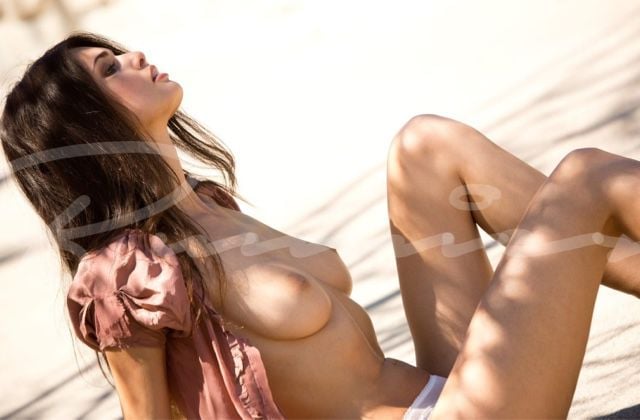 You will find that no matter what is on your agenda, from a solo indulgence, to debauchery in a group, we can accentuate your stay with the eye candy you crave. You are never required to include an outing with your Vegas escort selection, but if you wish to extend it as such, you may. Sometimes, after you have played all day on the Strip, the perfect way to cap off the day is to invite a high class stripper to your room for a nightcap. No matter whom you select, we ensure your good time with a classy touch.