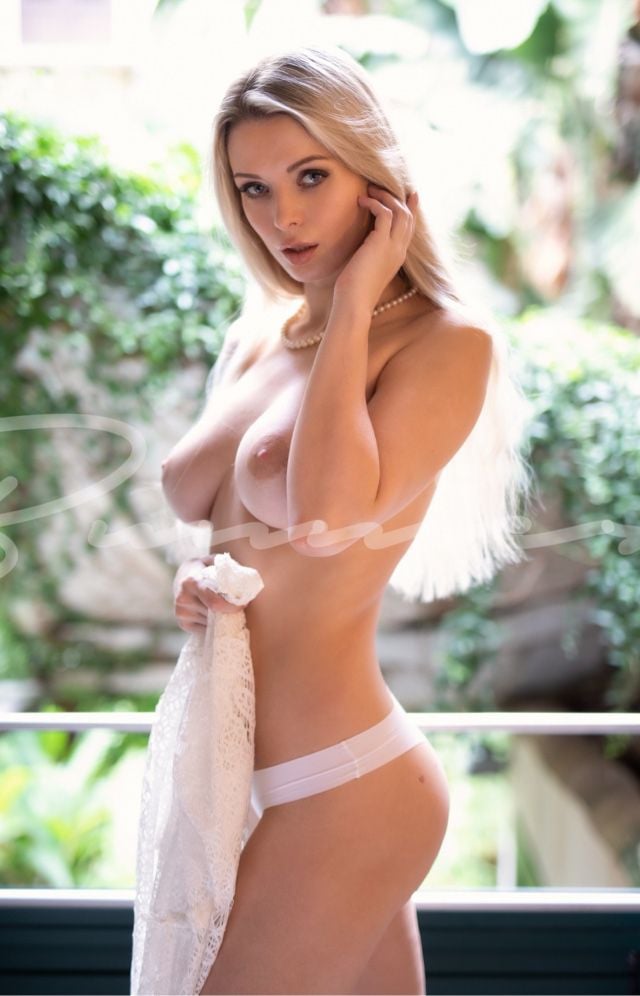 You may not have any desire to fall in Love, but spending time with Mackenzie could be one of the best things that you do. This gorgeous, busty blonde is all about having fun. She lets loose on a regular basis and is proof that blondes have more fun. This barely legal escort tends to be a naughty little girl. She enjoys breaking the rules and doesn't mind a good spanking from time to time.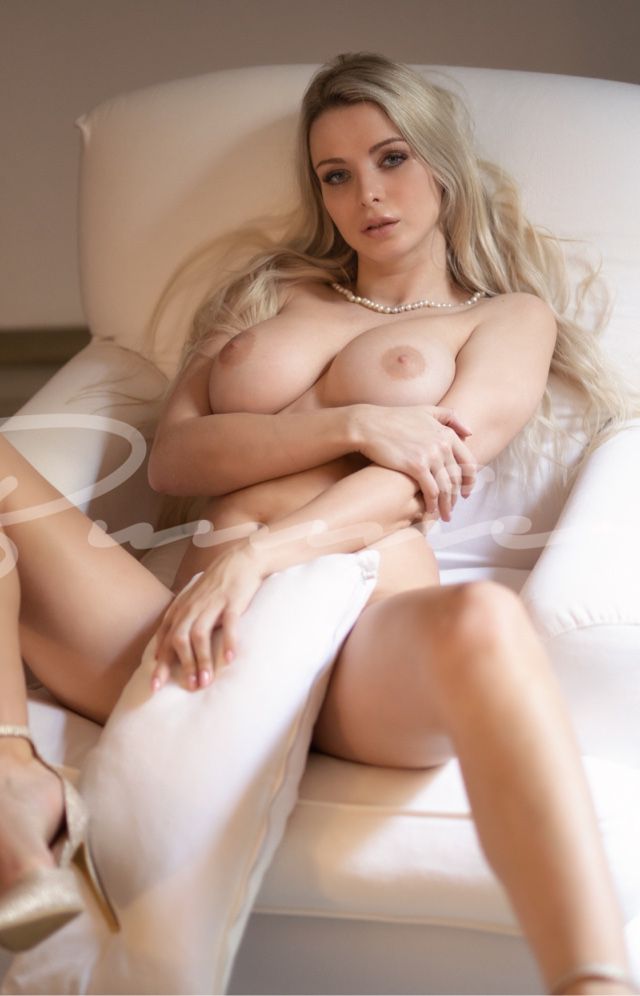 She has worked at some of the most infamous gentlemen's clubs and can guide you to the best ones. Plus, she can be your hot date so that you don't have to go home alone after getting all fired up from the all-nude shows that you will get to see.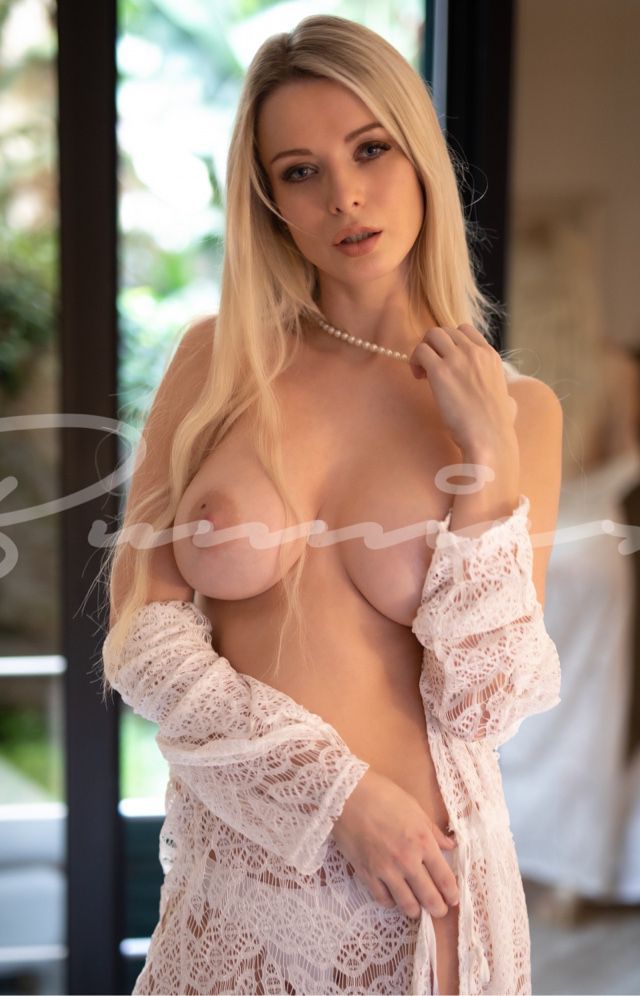 Mackenzie enjoys exploring the sultry nightlife of Las Vegas. From gyrating on the dance floors of the hottest nightclubs to exploring the underbelly of the swinger clubs off The Strip, you will never know quite what to expect from this blonde. She enjoys fetish play and can be a great choice when you are looking to try something a little bit different. She has experienced so much and can be the ultimate companion when you want to forget about the real world for a few hours.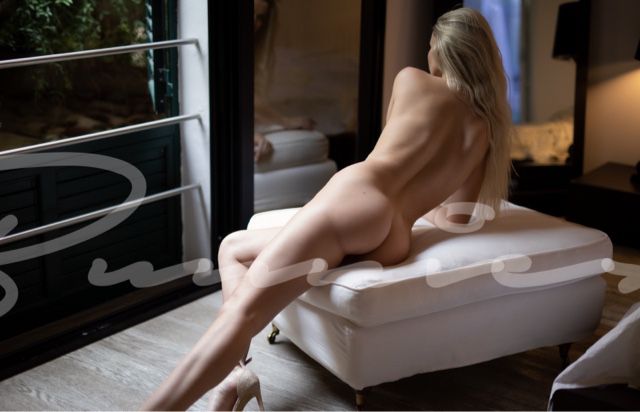 Mackenzie tends to have a raunchy sense of humor, which may take you by surprise. She enjoys adult humor with the best of them. She doesn't take herself too seriously and it can be the refreshing change of pace that you have been looking for. You will find yourself smitten with her within a few minutes of getting to know her. The chemistry that the two of you have will be palpable and unforgettable.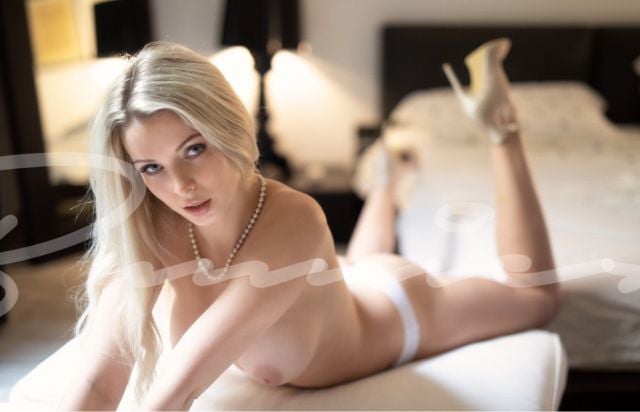 Perhaps the best part about spending time with Mackenzie is that she has a lot of experience. She will know what you want before you have a chance to say it out loud. This can make it easier for you to spend quality time with her. You will also know that you will be completely satiated by the time it's time to say goodbye.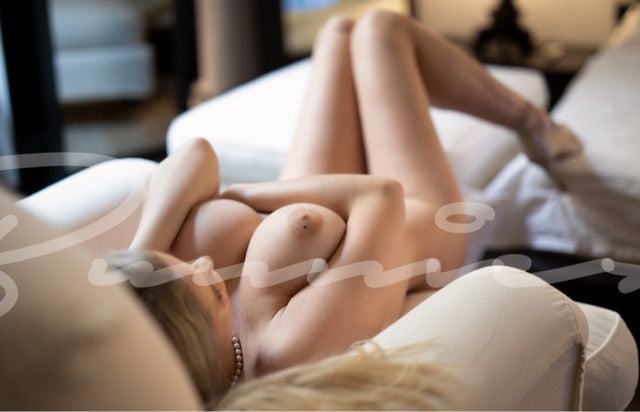 What to Expect. Mackenzie is a gorgeous blonde with a great bust, long legs, and a stellar tan. She can be your sophisticated arm candy for a night out on the town or the naughty little girl who can bring your fantasies to life. Whatever it is that you are looking for, Mackenzie can deliver. She's stunning to look at, especially when she strips off her clothes to give you a closer look. You're bound to have the time of your life with this blonde.