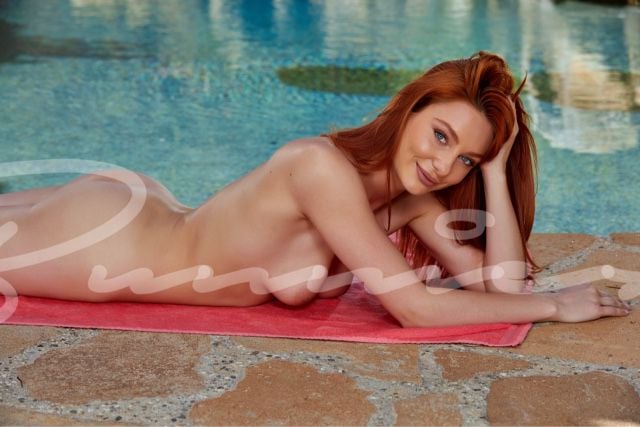 Ginger is a strawberry blonde escort who is quite the party girl. She moves to Nevada from Florida a few years ago because she loved the heat but hated the ocean. She's in love with the desert and all things outdoors. You can expect her to be outside whenever she has the opportunity and her sun-kissed skin shows it.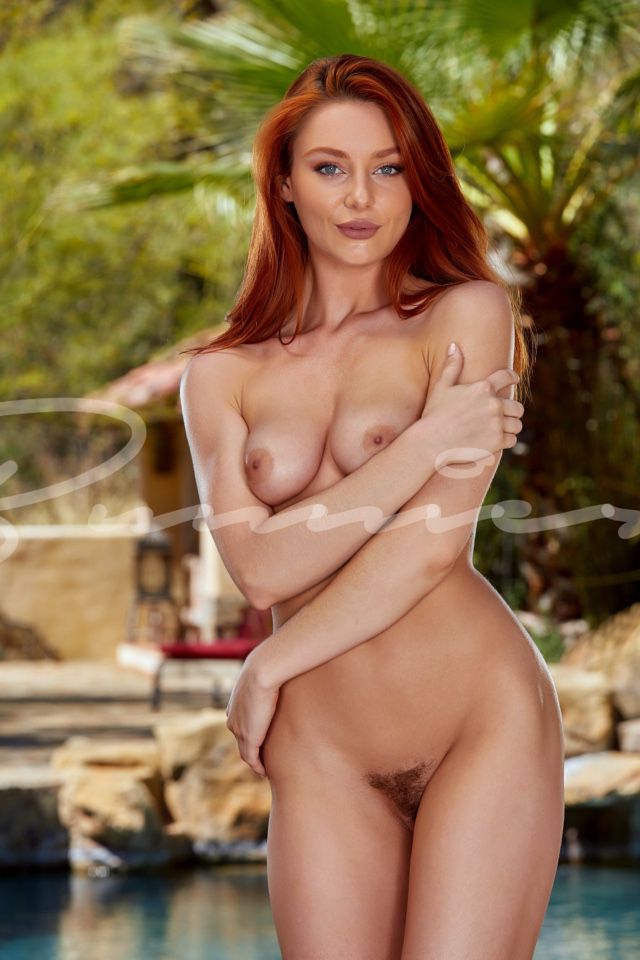 Ginger is lean and athletic. She's got plenty of womanly curves and a smile that will warm your heart. Her long hair is often twisted up to show the slender nape of her neck. She enjoys showing off skin and is usually running around Vegas in short shorts and strappy sandals.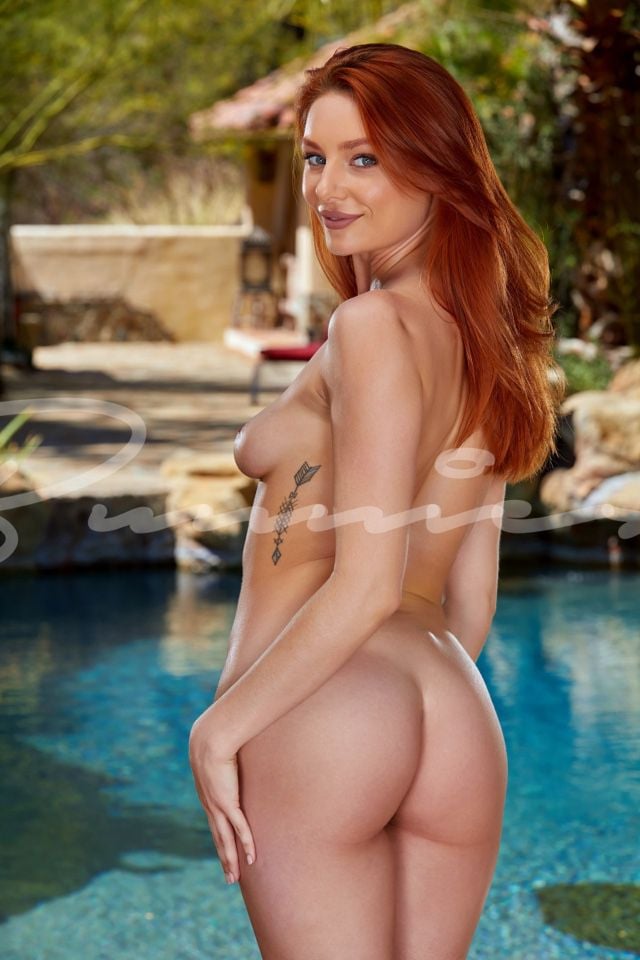 When it's time to get dressed up for a night out on the town, she knows how to turn up the heat. She's a shopaholic and has a closet filled with sundresses, cocktail dresses, evening gowns, and more. Ginger can turn up the heat if she knows the two of you will be staying in for a night in your hotel room. That's when she'll break out the sexy pushup bras, the lacy teddies, and the leather corsets. She's happy to be your sexy model for as long as you wish. You can even turn on the music to watch her give you a private peep show.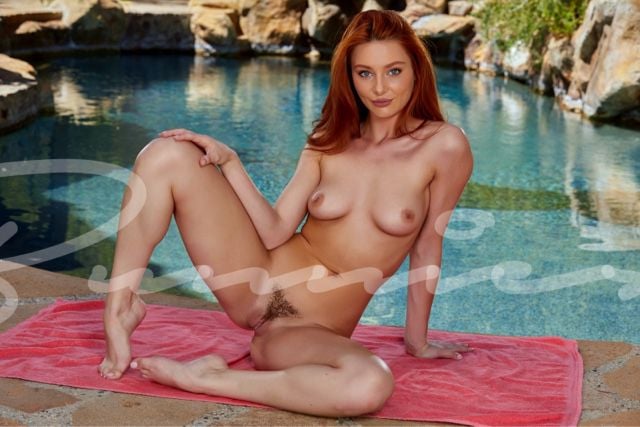 Ginger is a spur-of-the-moment kind of girl. Although you may have plans, don't be surprised if she wants to change them in order to give you more of a show. While she's happy to be your date for special events, she'd rather not share you with anyone. She believes that escorts are for companionship and that's what she wants to provide you.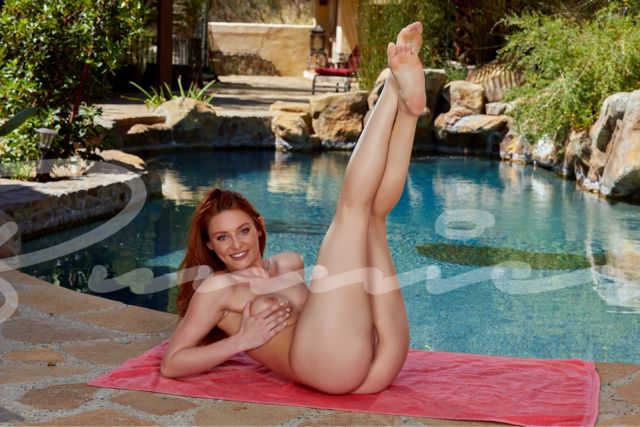 Ginger doesn't mind being the center of attention. In fact, she will often go out of her way to get it. It's easy to spot her, too, because of her red hair and her lean curves. You'll find yourself smitten with her in a matter of minutes. That's her plan, too. She's highly flirtatious and a joy to be around. She knows you want to have some fun, so she'll make sure that you're treated well throughout your time together.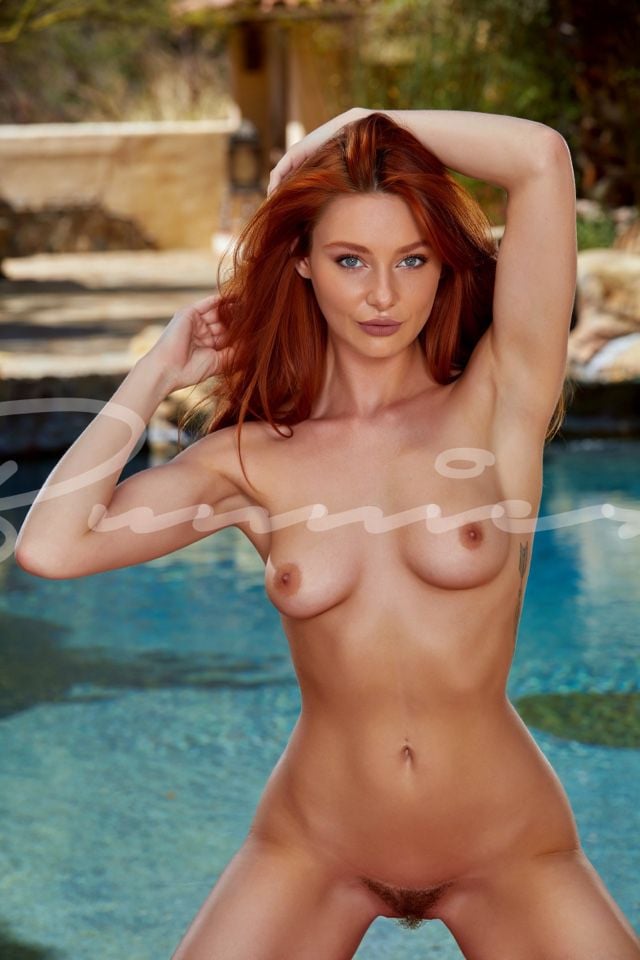 What to Expect with this Ravishing Redheaded. Ginger is a sexy redheaded escort with ravishing good looks. She's fun to be around and knows how to let loose. She's cute, athletic, and enjoys spending time outdoors. You'll do best when you plan a date where it's just the two of you so that she can get to know you a little better. She's available for overnights, too, so you don't have to worry about running out of time to discover all that she has to offer.