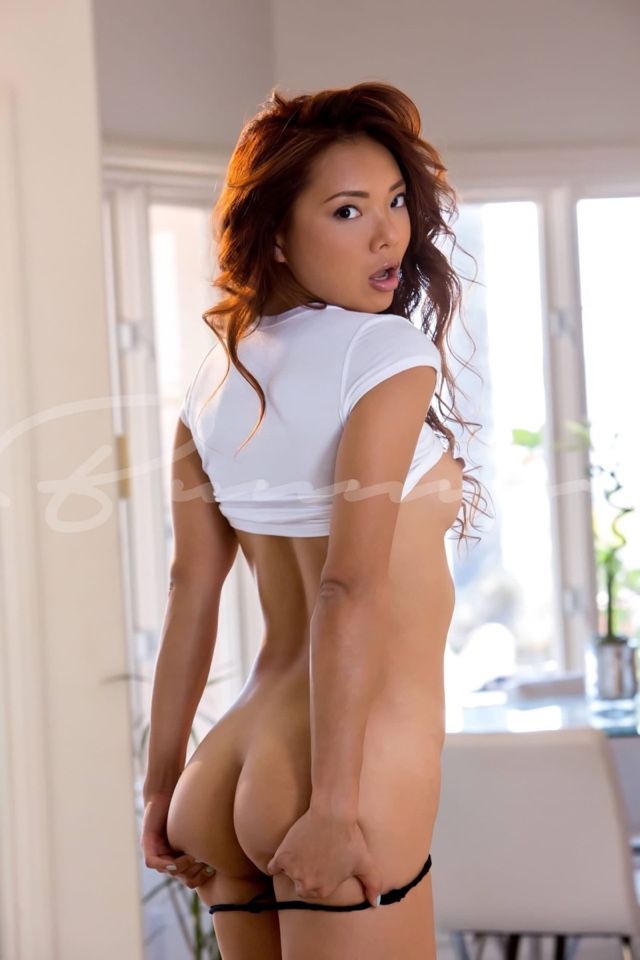 Akio is the sexy Asian you have always dreamed of meeting. With her long, curly hair and her plump lips, she's a vision of beauty. Plus, she has one of the bustiest figures we have ever seen. You will love spending time with Akio, especially when you decide to forego the Vegas nightlife. Let her entertain you with role-playing. Once you see her in a naughty nurse or schoolgirl outfit, you won't know what hit you.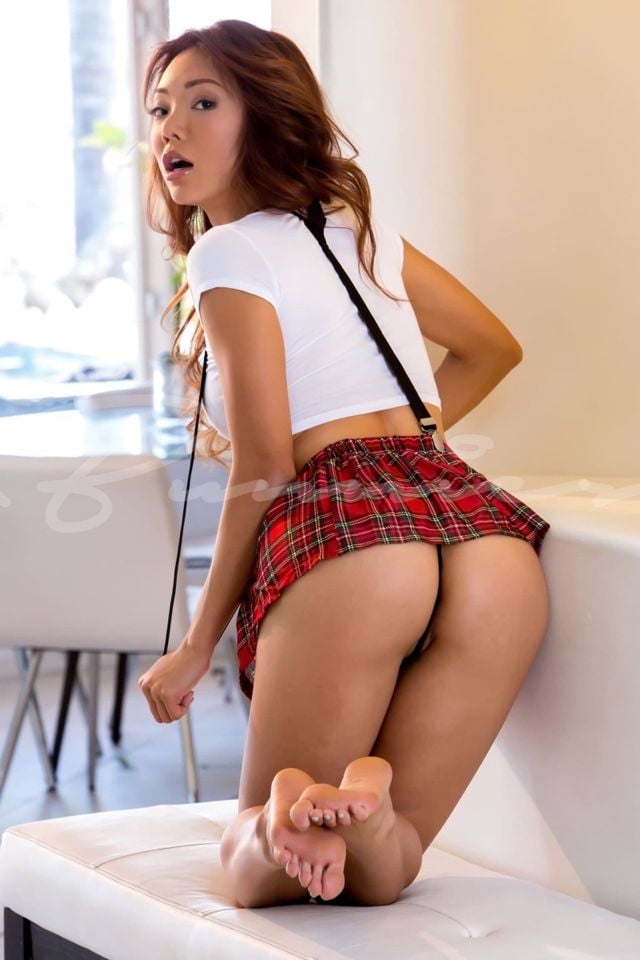 Akio is quite the vixen when she wants to be. Her goal is to make you forget about all of the stress you have been under. If that means dancing close to you at a nightclub or giving you the most erotic striptease of your life, she will do it all with a smile.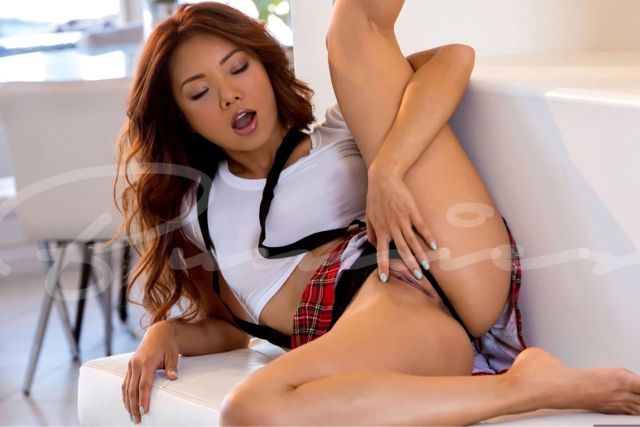 This feisty Asian escort has been in the industry for about a year. She quit college so that she could pursue her dream of being a dancer. She has had some incredible luck on the stage. Her outgoing personality makes it easy to get along with her, so you can be sure to spend as much time with her as possible.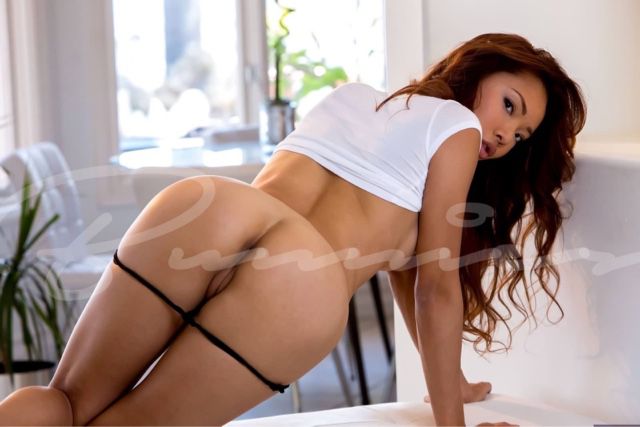 The beauty also has full availability. Whether you want her companionship during the day, through the night or all weekend long, she can make it happen. She knows a thing or two about keeping a man entertained. If you're not sure what you want to do, let her make a few suggestions. She tends to spend a lot of time on the naughty list, so be sure that you can handle all that Akio has to offer.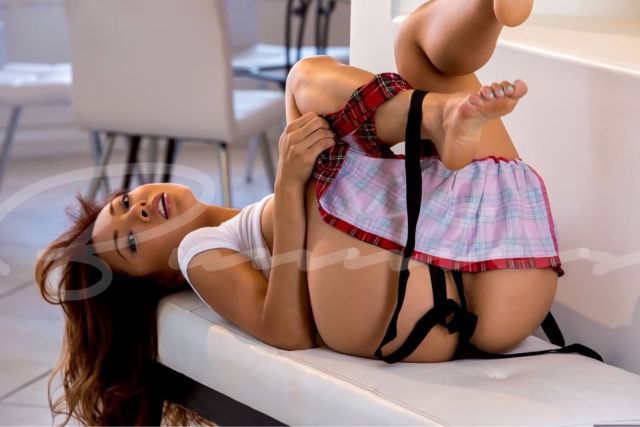 It's going to be fun to spend time with the stunning Asian girl no matter what you decide to do. She will amaze you for hours with her talents. Plus, you can enjoy the time knowing that she has eyes only for you. Take her to a work function so you can wow your co-workers. She can dress for any occasion and is happy to take any special requests that you may have, too.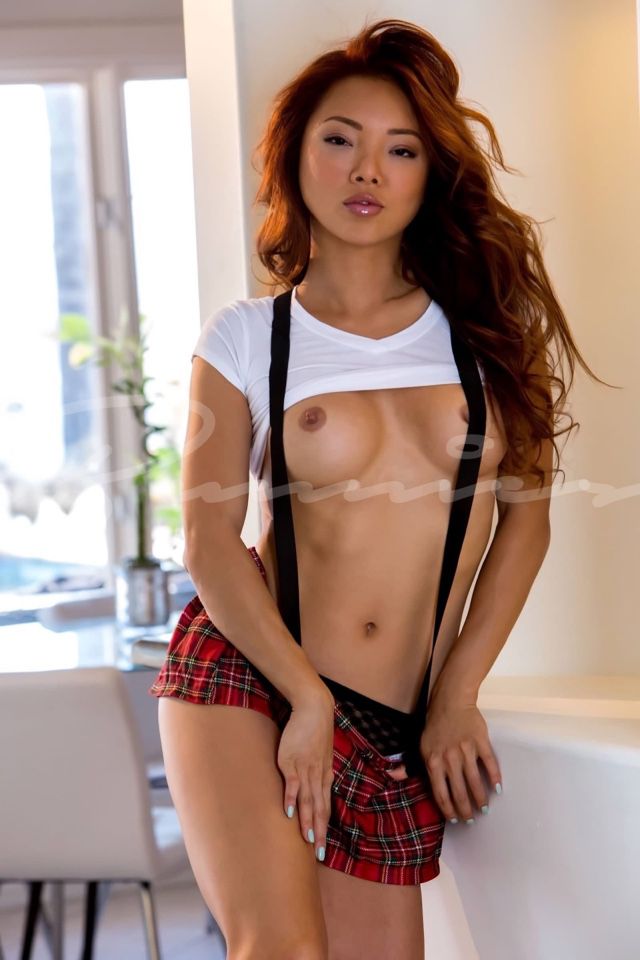 What She Has to Offer. Akio is the busty Asian escort who can help to make your dreams come true. From her flowing locks to her sensual personality, she will have you intoxicated in no time. She is full of energy and has full availability to ensure that your needs are always met. All you have to do is say, "yes" to spending a few hours with her.