Oh, those exquisite feet! Anyone can appreciate a hot body and a beautiful face. It is a fine breed of gentlemen who has appreciation for beautiful feet. The most common form of sexual fetish relating to the body is foot fetishism. Why are feet so highly regarded by some? There are varying touted theories, but at Bunnies of Las Vegas, we like to sum it up by simply saying that feet are fun! Our Las Vegas foot fetish escorts are fine women with rousing arches certain to make a foot fetishist rise to the occasion!
Foot Fetishism Defined
Foot fetishism is defined as a marked sexual interest in feet or footwear. Self-described foot fetishists come in all forms. For many, appreciating tantalizing tootsies from afar is enough. Sandal season is awaited with inspirited anticipation! Those with more compelling attractions to feet enjoy engaging in foot play that is more involved than simple admiration and observation.
Rituals enjoyed by a foot fetishist are wide-ranging. Some enjoy being sexually stimulated manually by feet through touch. Sucking, licking, tickling and rubbing feet is pleasurable to many foot fans. These interests are highlighted by the fact that relaxing foot rubs loosen up one's partner and often lead to the reward of sexual intimacy. Foot fetishists learn early that a way to a woman's heart is through a rousing foot rub. This reinforcement often leads to a more involved sexual interest in feet.
Acclaimed shoe designer Christian Louboutin designs women's footwear with trademark red soles. He has likened the attraction men have to the red soles to a bull's reaction to the color red. Louboutin says the red soles are intended to garner attention from men and not the female shoe shoppers.
Las Vegas Escorts Catering to Foot Fetishes
Most women love their feet being pampered by their lovers. However, we recommend not assuming any escort for hire is going to delight in foot play. Some with overly sensitive feet may shy away from the stimulation. If you are seeking a foot fetish escort in Las Vegas, we will direct a fellow foot lover to your room. Most of our Vegas escorts are excited to share time with a foot devotee. You have the liberty to be specific in your request such as asking for a blonde escort or a brunette babe. When we know you are seeking a foot fetish escort, we will create the perfect match!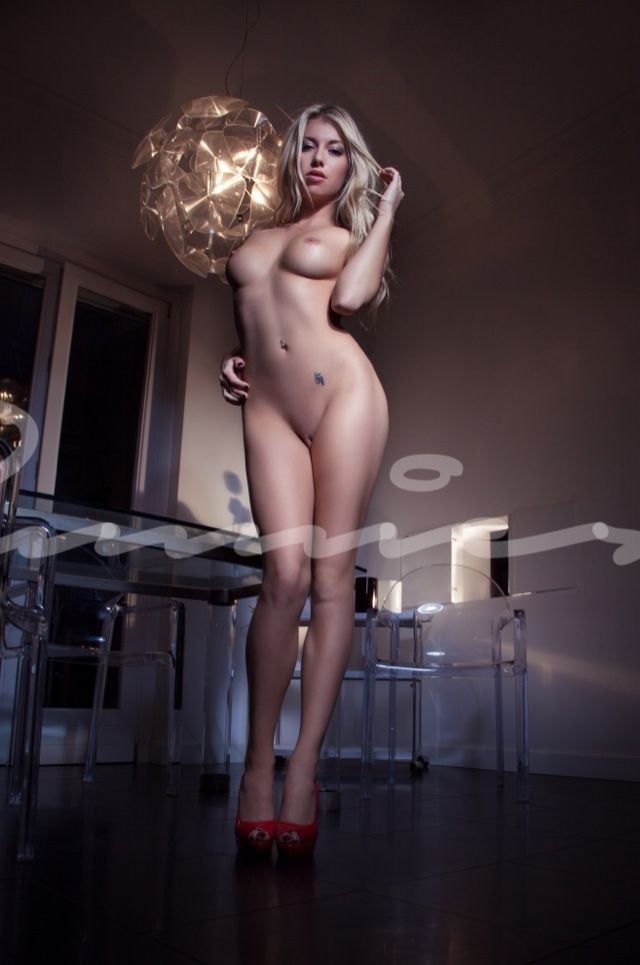 Services Available From Your Las Vegas Foot Fetish Escort
As with any services provided by the Las Vegas escorts we refer, little is off limits! We never compromise our commitment to catering to all kinks and fetishes. Given our extensive history as one of the most trusted escort services in Las Vegas, we've heard it all! Some of our most common foot fetish requests include:
Barefoot Arrival Would you like your stunning siren to arrive sans shoes? No problem! We have the most mouth-watering mavens available to saunter to your door dressed to the nines without anything on their feet.
Shoe Modeling Are you aroused by a woman modeling fierce footwear in your presence? Most of our luscious ladies have amassed impressive collections of designer footwear and are eager to show off their goods! With some luxury pairs rivaling the cost of the average mortgage payment, you will not be disappointed when asking for one of our Vegas escorts to bring along several pairs for your private show.
Shoe Shopping The average wife or girlfriend is going to balk at an afternoon of shopping that does not result in at least one acquisition. That is not the case with one of our foot fetish Vegas escorts. Naturally, they will not complain if you choose to lavish them with a purchase, but they are not expecting such generosity. They are more than accommodating should you wish to tour Vegas high end shoe stores with them trying on luxury footwear for your enjoyment.
Public Stimulation For foot fetishists, a dinner out with under-the-table antics can be highly erotic. Our high end Las Vegas escorts never turn down the chance to enjoy dinner and conversation while teasing under the table.
Massage It's not for everyone, but select foot fetishists enjoy being walked on by a woman in stilettos.
Foot Worship Foot worship in relation to BDSM play is best carried out by one of our Las Vegas Dominatrixes. Pampering feet under bold directives by a stern mistress is a specific kink. Should you wish to engage in more vanilla pampering, you are at liberty to select any of our women with a passion for foot play. She can arrive wearing your favorite polish color or bring bottles of polish and leave the handiwork up to you.
Smelly Feet The natural odor of a woman's foot is enhanced by pheromones, and many men enjoy the scent of sweaty, smelly feet. For requests involving specifics such as sweaty gym shoe feet, please give your foot fetish escort in Las Vegas notice before your scheduled date so she can prepare accordingly.
Stocking and Hosiery With a plethora of sexy accessories available, you are free to request your Las Vegas escort to arrive wearing hosiery, toe rings and ankle bracelets.
Super-Sized Feet Dainty feet are not your only option. If it's larger feet that knock your socks off, feel free to request one of our voluptuous BBW Vegas escorts or even one of our transsexual escorts who are feminine in nearly every way but do have more masculine feet.
When requesting a foot fetish escort in Las Vegas, rely on us to send you a lady who makes foot care a priority. Our princesses with pristine pedicured feet will leave you walking on air after an unadulterated session of foot play. Nowhere else can you find such sensual ladies bearing their soles! Call us at 1 (702) 300-3000, or use our contact form for any questions or to schedule time with a Las Vegas foot fetish escort.